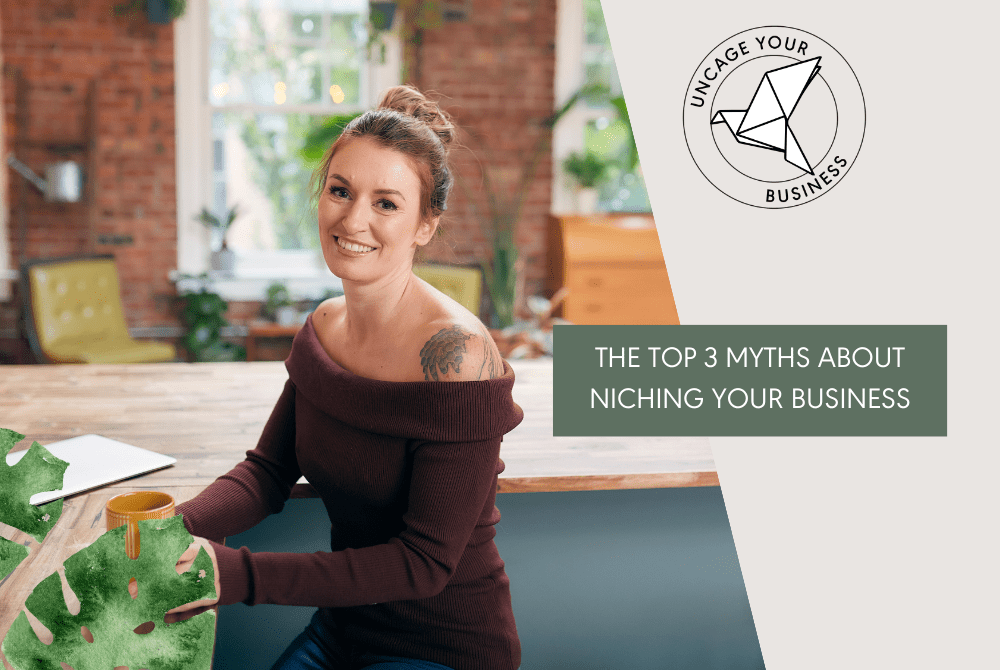 The top 3 myths about niching your business
"You need a niche" says every business strategist ever, right? But do you REALLY know what a niche is? Most business owners go about niching all wrong and make it WAY too hard on themselves (and end up very resistant to niching) — sound familiar?
In this Facebook Live, I'm covering:
– What a niche is and what it's not
– The biggest mistake people make with niching
– The super simple way trick to finding your niche
– How to be able to help "everyone" but still have a niche (whatttt??)
Click here to watch the FB live
And if you're interested in reading more about niching and why it can make or break your business, check out some of my other posts on this topic:
STRUGGLING TO FIND YOUR NICHE?

GRAB MY FREE NICHING GUIDE HERE, AND SAY GOODBYE TO ALL YOUR NICHING WOES!
Also — psst! Uncage Your Business registration is open! This is a program I specifically created for coaches and consultants to help you learn how to get clients online, faster, by learning foundational marketing tools (not trendy tricks that will be out of date by next month!). We cover everything from niching to how to get clients. Check it out at www.uncageyourbusiness.com