Need some free helping getting your business working?
These free tools and resources will help get you on your way.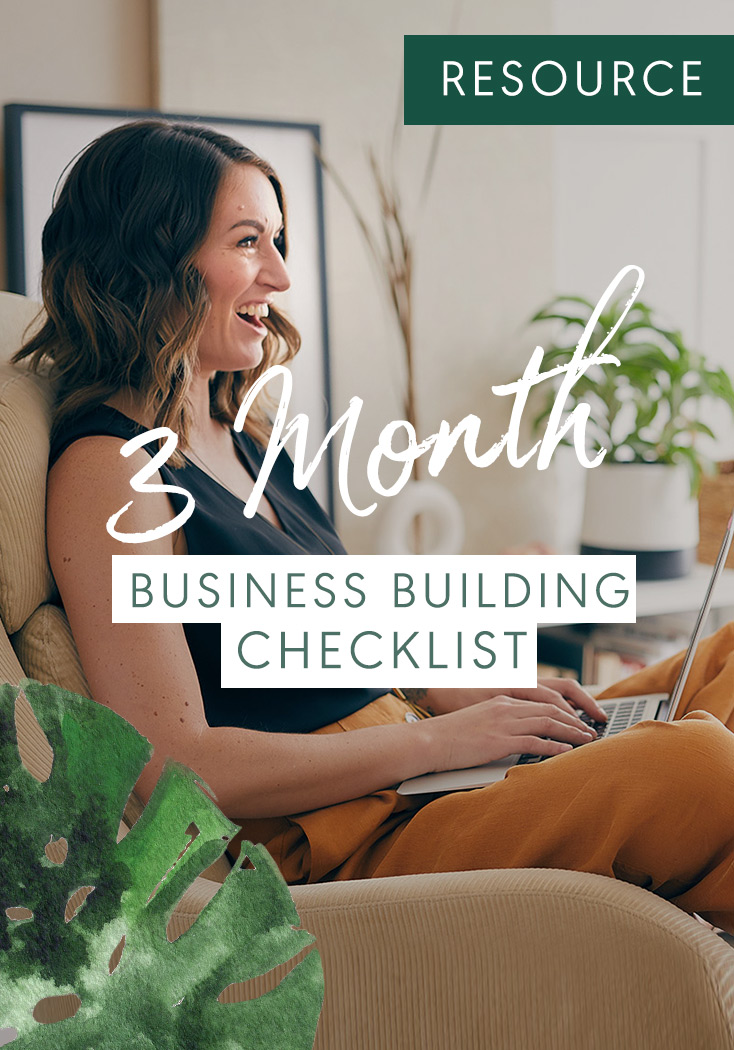 3 Month business Building Checklist
If you're new-ish to business and feeling like there's so much to do, but you can't seem to get a grasp on where you should be focusing and what your priorities are, grab my free 3 month checklist for getting organized in your business. Because sometimes you just want someone to tell you exactly what to do.
HOW TO GET CLIENTS TO COME TO YOU (free workshop)
As a new-ish coach or solopreneur, getting clients is the #1 thing you should be focusing on in your business - but howww??
My free workshop will teach you exactly what you need to know to help you bring in the clients and cash sooner in your business and start to have clients come to YOU instead of having to hunt them down and beg people to work with you. HINT: It's all in the clarity in your marketing foundations. Watch the replay here!
Quick and Easy guide to Niching
Need a damn niche already!
... but sick of avatar exercises? No worries, I've got your back! This quick and dirty guide to niching will help you get down to the core of your niche fast, so you can get on with marketing your business and getting clients!
How to price your services
Finding the right pricing strategy is important for your business! This free guide will help you set your prices right, so they feel good for you, your clients, and your bank account!
Uncaged Lifers Facebook Group
Going it alone is hard (and not that much fun). I created this free Facebook community as a place for you to meet other people who are doing similar things as you, and a places where you can ask for feedback, get advice, and meet your new business BFFs. 
The Ultimate Retreat Planning Checklist
Retreats are so much fun but also so much work! This checklist will walk you through the entire retreat planning process, from dreaming up your big vision, planning and marketing, and what to do before, during, and after your retreat to help set you up for success. Let's get you on your way to planning your first retreat!
Fave tools for new business owners
Stuck trying to figure out exactly what tech systems and setups you should be using? Need to know the best courses and trainings out there? Stop stressing! I'm sharing my all time favorite and go-to business resources and tools with you (updated regularly!) so you can make sure you're choosing the best for your biz.
NEED HELP KNOWING WHAT TO FOCUS ON?
Get the 3 month business building checklist here