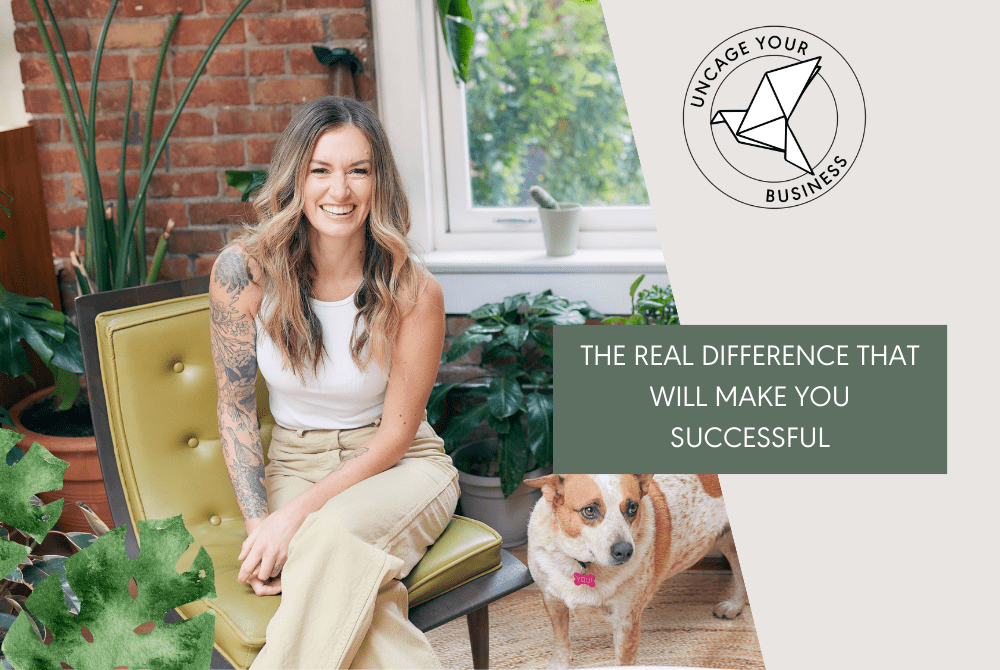 The Real Difference That Will Make You Successful
Frustrated <– what you'll be with yourself when you see all the other people killing it, while you sit quietly in the corner.
Annoyed <–  how you will feel when you realize you're way smarter/more talented/cooler than that person out there killing it.
Jealous <– when you realize they are doing exactly what you want to be doing.
Seething <– what you will be doing when you realize how much time you're wasting NOT doing anything.
Let's face it – it's happened to all of us. You download someone else's ebook or buy their service or read their book, and realize "I could have fucking created this! And I could have done it better!"
Their work feels average to you. Nothing out of the ordinary. Maybe it's exactly what you learned in school (ho-hum), or it's so simple that it's almost laughable.
So why are they wildly successful, raking in the money and the fame (and oh, the freedom), while you're busy ogling their business, wishing it was yours. KNOWING it could be yours, if you just got your act together, and, well… acted.
Why are they getting book deals and interviews and quickly becoming the go-to  person in their industry, while you watch from the sidelines with your popcorn, wondering when it will be your turn?
The difference? They did it, and you didn't.
3 month business building checklist

ENTER YOUR EMAIL BELOW TO learn exactly what to do to start your new business
Because the hard part about running a business isn't getting ideas. The hard part is getting off your ass and DOING IT.
Those "other guys"? They didn't get there by watching from the sidelines. They got there by starting. Before they felt ready. Before they were even totally clear. Before they wasted months (years?) watching everyone else.
Less than two years ago, I was talking with a coach and she said "Becca, you need to be taking people on adventures". And I brushed it off, like, "Yeah ok, sounds great, but that feels really big and scary and how would I do it and who would come with me and I'll just sit here and eat my popcorn and watch other people create amazing retreats and secretly hate them because they are doing what I want to be doing but I'm not willing to do it, so pass the Sprite, please."
And maybe it wasn't possible for me then, but what was possible was building all the foundations that would lead me to the point where it would be possible (which is now – I've successfully hosted 3 amazing retreats and have more in the works for next year).
It happens way faster than you think, but you have to keep putting one foot in front of the other, putting pedal to the metal – or rather, putting one blog post in front of the other, putting the fingers to the keyboard… you get the point.
Planning is easy. Execution is the real kicker.
The only thing that separates the unsuccessful you from the successful* you, is action. (*and please, no comments about how "success" isn't important blah blah blah. If you have a business, you need to be making money or else you don't actually have a business).
Make execution your bitch, and you'll be the envy of everyone else's eye sooner than you even think is possible.