Nice Package: Interview With Sally Hope
Welcome to the Nice Package! series, where I'm chattin' with cool business owners who have sweet packages that their clients can't wait to get their hands on.
STRUGGLING TO FIND YOUR NICHE?

GRAB MY FREE NICHING GUIDE HERE, AND SAY GOODBYE TO ALL YOUR NICHING WOES!
I'm chatting today with Miss Sally Hope, founder of The Wildheart Revolution.
Sally started off like many life coaches do – with a strong desire to help people, but NO flipping idea how to build a business. Like most new business owners, she had a big dream, but NO idea how to make it happen. She walks us through how she went from having open-ended, vague packages, to creating her Wildheart membership site where she serves hundreds of people. Sally gives us the REAL deal oh what it takes to create a big group program, busts the myth that groups and easier to run than individual coaching, talks about her pricing choices and why she decided to keep her rates low, and gives us some hot tips for how to get started when you're getting started.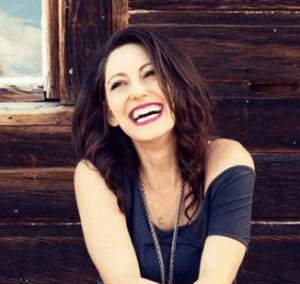 Sally Hope is renegade life coach and unconventional traditionalist who likes hot pink lipsticks, puns, guns, crosswords and country dancing and finds life lessons in everyday (and ridiculous) circumstances. And writes about it. Check her out at SallyHope.com
PS. If you're struggling with creating your packages and services in your online business, I created a free resource just for you that will tell you the 4 biggest mistakes business owners make when creating packages, and teach you how to come up with endless amazing package ideas. Enter your email here to get it free.