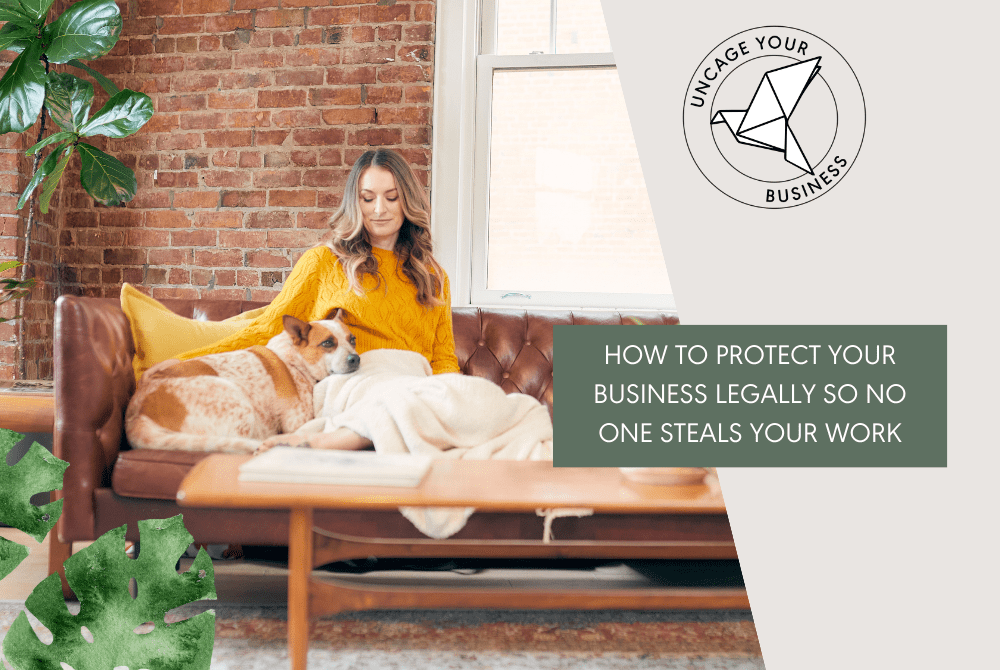 How to Protect Your Business Legally So No One Steals Your Work
As you may know, there was a recent incident where someone copied my programs and sold them as her own.
There has since been a LOT of discussion in the community about what we can do as small business owners to protect ourselves in these circumstances.
And I certainly can NOT answer those questions for you, but I didn't want to leave you hanging (leaving your own business vulnerable) so I hopped on Skype with a lawyer (and an entrepreneur!) to answer all your most burning questions.
Meet Kyle Durand of OurDeal.com. In this interview we go through copyright law (he'll tell about some surprising things you probably didn't know!), trademarking (and why it's not as important as you might think), and contracts (why you need them and how you can easily implement them), as well as some other tips and tricks to protect your business as you grow.
3 month business building checklist

ENTER YOUR EMAIL BELOW TO learn exactly what to do to start your new business
As long as you're in business, you need to understand the laws. It doesn't have to be scary and stressful though and Kyle makes it super easy to understand.
So without further ado – here is everything you need to know to get started with even starting to understand the legal stuff. Be sure to check out OurDeal for contracts and templates that make this shit EASY to implement.
What scares you MOST about being in business? Tell us in the comments!