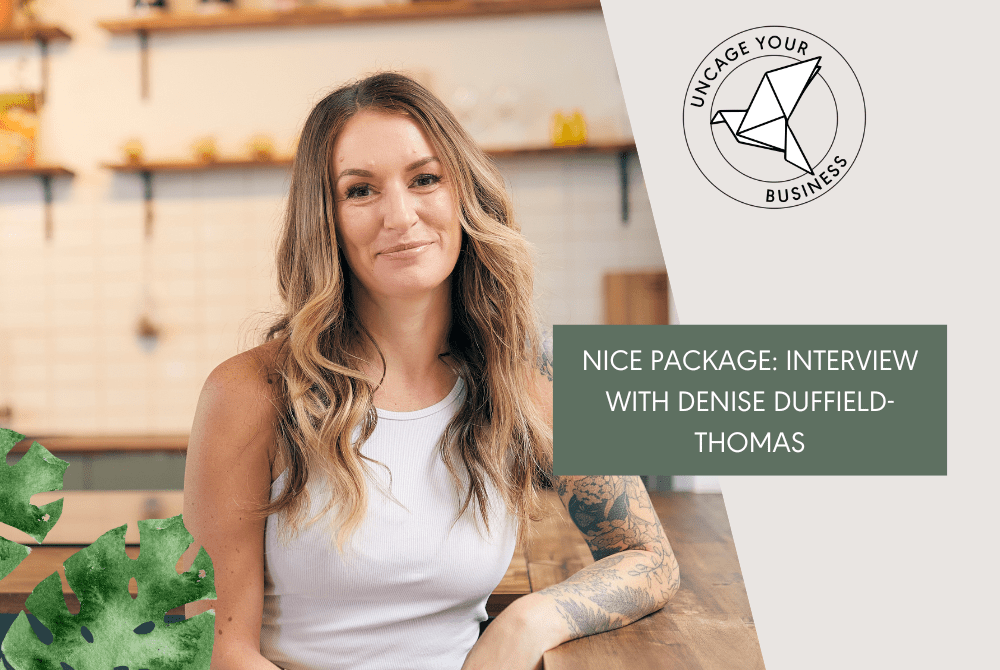 Nice Package: Interview With Denise Duffield-Thomas
Welcome to another Nice Package! interview, where we're chatting with cool business owners who have created really sweet packages.
Today I'm chatting with the amazing Denise Duffield-Thomas of Lucky Bitch about her packages. Denise grew her business quite quickly, and now offers online courses… but she didn't start there. Just like the rest of us, she pounded the pavement for new clients, did one-on-one work, and tried out group programs. She has some great tricks up her sleeve for helping you create your own nice packages.
STRUGGLING TO FIND YOUR NICHE?

GRAB MY FREE NICHING GUIDE HERE, AND SAY GOODBYE TO ALL YOUR NICHING WOES!
Watch the interview here:
Denise Duffield-Thomas is a coach and motivational speaker who helps exceptional women create outrageous success. Her book "Lucky Bitch" is a practical and fun take on the law of attraction and what it really takes to manifest your wildest dreams. You can find her at LuckyBitch.com
PS. If you're struggling with creating your packages and services in your online business, I created a free resource just for you that will tell you the 4 biggest mistakes business owners make when creating packages, and teach you how to come up with endless amazing package ideas. Enter your email here to get it free.