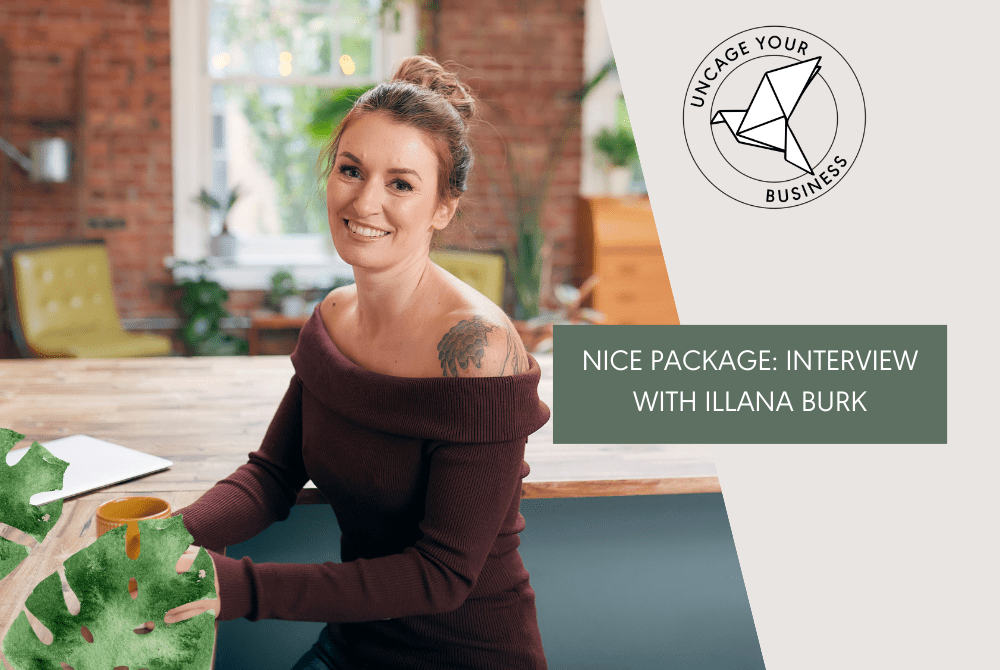 Nice Package: Interview with Illana Burk
Welcome to your FINAL Nice Package! interview, a series where I've been chatting with cool business owners who have created really sweet packages.
Today I'm STOKED to be presenting, for the very first time on video, the lovely Illana Burk of Makeness Media. When I started thinking about who I wanted to interview before launching Hey, Nice Package, Illana immediately came to mind.
Illana is wicked smart, has curly hair, and is a very nice person. She's known for her no bullshit approach to business, and is a testament to how you CAN keep your integrity and run a business.
Illana has a couple of noteworthy packages, but I wanted to talk to her specifically about her 3day intensive. It's a unique service, and I wanted to dive deeper into why she decided on only 3 days, as well as her interesting choice to NOT work with a good portion of her clients on a repeat basis. When getting repeat clients is all the rage, Illana explains why that doesn't always make sense in business.
STRUGGLING TO FIND YOUR NICHE?

GRAB MY FREE NICHING GUIDE HERE, AND SAY GOODBYE TO ALL YOUR NICHING WOES!
Watch the interview with Illana here!
Illana Burk. Designer. Thinker. Artist. Helper. Writer. Teacher. Lover. Learner. MBA. Marketer. Business-Brainiac. Web-Nerd. Greenie. Foodie. Friend. Finder. Seeker. Searcher. Grower. Creator. Maker. Mover. Giver. Liker. Tweeter. Pinner.
PS. If you're struggling with creating your packages and services in your online business, I created a free resource just for you that will tell you the 4 biggest mistakes business owners make when creating packages, and teach you how to come up with endless amazing package ideas. Enter your email here to get it free.