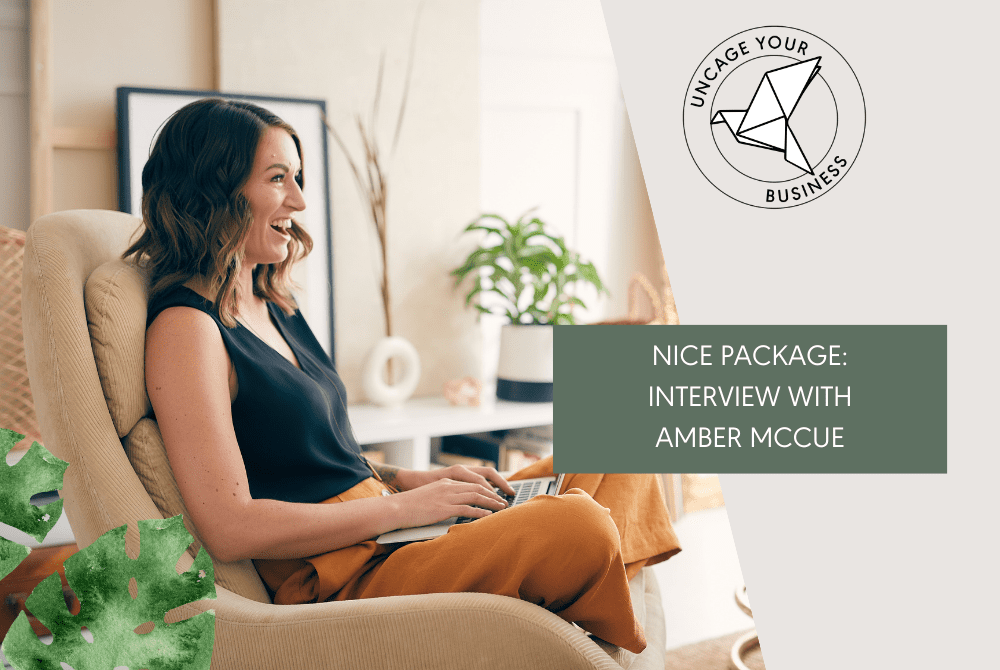 Nice Package: Interview With Amber McCue
Welcome back to the Nice Package! series, where I'm showing off the sweet packages that some of my fellow colleagues are selling. My new course Hey, Nice Package! is ALL about helping you get to the bottom of how to create bomber stuff that SELLS. It's a proven system and I use it for everything I create and if you're loving these interviews, HNP will teach you to go in-depth to everything you're learning from these folks to create your own nice packages.
Today Amber McCue is rocking the mic… er… the screen? God bless Amber for taking the time to chat – she is LITERALLY about to pop out a(nother) baby.
Amber is one of those people who looks like she just flew into the scene and became an overnight success, but the truth is that she has been in business for a LONG time, but just recently-ish (in the past several years) changed her tune and started working with small businesses.
Amber basically went straight into creating group programs… and while I usually don't advise this if you're just starting out, Amber shares how she made it work, and what really went into creating the sweet, sweet packages she offers today.
STRUGGLING TO FIND YOUR NICHE?

GRAB MY FREE NICHING GUIDE HERE, AND SAY GOODBYE TO ALL YOUR NICHING WOES!
Check out Amber's nice package in this interview. Thanks Amber, you're amazing – good luck with making that baby!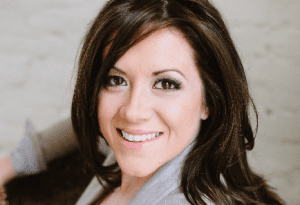 Amber McCue has a sweet spot for helping entrepreneurs do better business and increase their bottom line. Entrepreneurs come to her to build streamlined, scalable, profitable business operations without working 24/7 and they are not disappointed.   She loves all things business — especially, problem solving, systems, team building, making money via strong revenue streams, sharing that wealth again and again in the best possible ways. You'll find her at NiceOps.com.
PS. If you're struggling with creating your packages and services in your online business, I created a free resource just for you that will tell you the 4 biggest mistakes business owners make when creating packages, and teach you how to come up with endless amazing package ideas. Enter your email here to get it free.