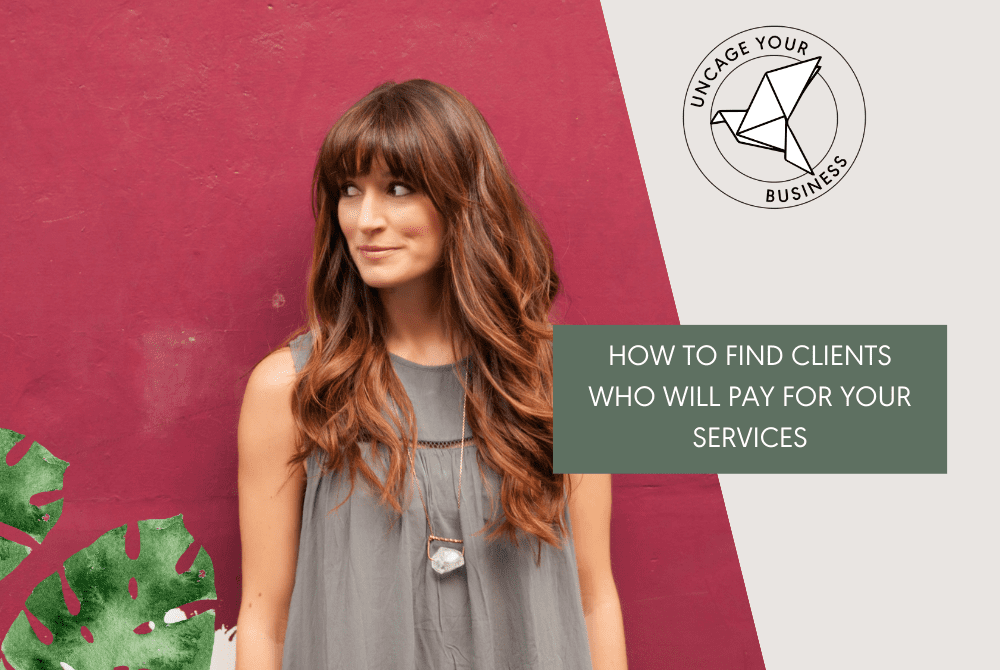 How to find clients who will pay for your services
Tired of working for free, or having people tell you your service is needed, but then they don't buy?

NO MORE OF THAT! Come learn how to get clients to start coming to YOU, and buying your stuff!I did a Facebook Live allll about this topic!

In this FB live we talk about:
* The 3 most common reasons no one is buying your services
* The ONE thing you can do now to get more yes's
* 3 ways you can show people the true value of your work
* A radically different way to understand your niche
Click here to watch the video now!
STRUGGLING TO FIND YOUR NICHE?

GRAB MY FREE NICHING GUIDE HERE, AND SAY GOODBYE TO ALL YOUR NICHING WOES!