First 3 Months Interview Series: Andrea Owen
I'm all about the "building a business hustle" lately, and to celebrate the release of the 3-Month Hustle checklist (a list of what to do (and when) if you're starting your business – click here to grab it for free), I'm chatting with women who are killing it now about what THEY focused on when they started (and what worked and what didn't).
Today's #3moHustle video is one of my friends and Mastermind buddies Andrea Owen. She's an author, a life coach, a coach mentor, and somehow manages to do it all with kids (whom she had at the SAME TIME she started her business, so clearly she is crazy).
3 month business building checklist

ENTER YOUR EMAIL BELOW TO learn exactly what to do to start your new business
I'm chatting with Andrea this week about what she wishes she knew when she started her business, what she focused on in HER first 3 months, and what she'd do differently now if she was starting all over again.
Here's Andrea:
I'd love to know what else you struggle with if you're just getting started? What would you looooove to just learn in a SIMPLE way how to do? Post in the comments – I may just create it for you!
xx becca
PS. If you're struggling with knowing what to do first, download my free 3 Month Hustle checklist, a step by step plan for starting your business. Enter your email here to get it free.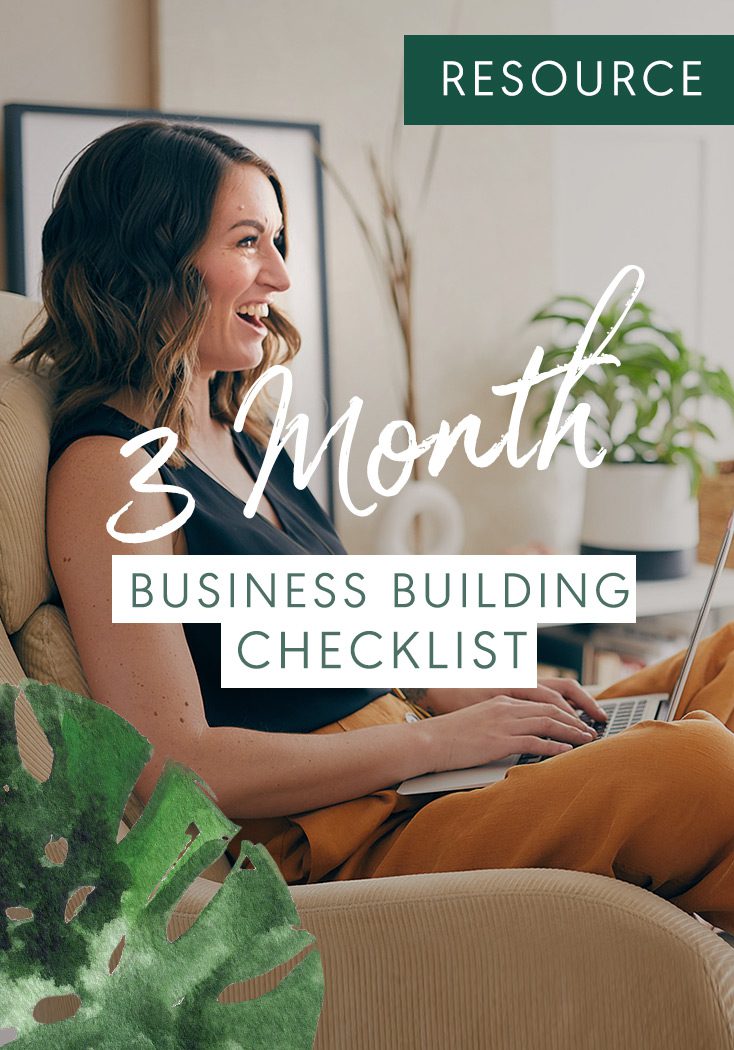 3 month business building checklist
ENTER YOUR EMAIL BELOW TO learn exactly what to do to start your new business