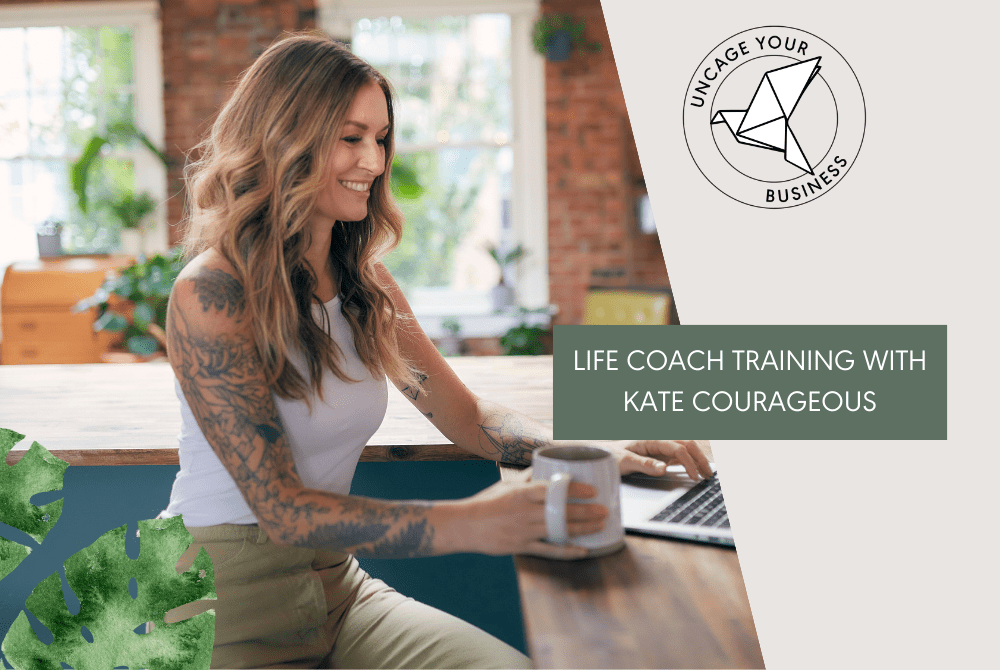 Life Coach Training with Kate Courageous
For anyone who is interested in life coaching as a career and is looking into coaching schools, I wanted to interview my colleague Kate Courageous about her coaching program, because I know a few of you have heard it and are looking into your options. I didn't study with Kate, but I do LOVE her approach and double-love how much of the business side of coaching she teaches. Kate rocked her business as a life coach before she started this program, so she knows her shit when it comes to how to make coaching a career.
In this interview, Kate talks about her approach to teaching coaching, how you should choose a school, the business side of coaching, and her thoughts about coaching as a business moving into the future.
STRUGGLING TO FIND YOUR NICHE?

GRAB MY FREE NICHING GUIDE HERE, AND SAY GOODBYE TO ALL YOUR NICHING WOES!
The audio is a little fuzzy on my end, but luckily it's Kate that does most of the talking! 
** This video was recorded last year, but Kate's program Courageous Coaching Training is now open for registration and ends on December 11, 2017! **