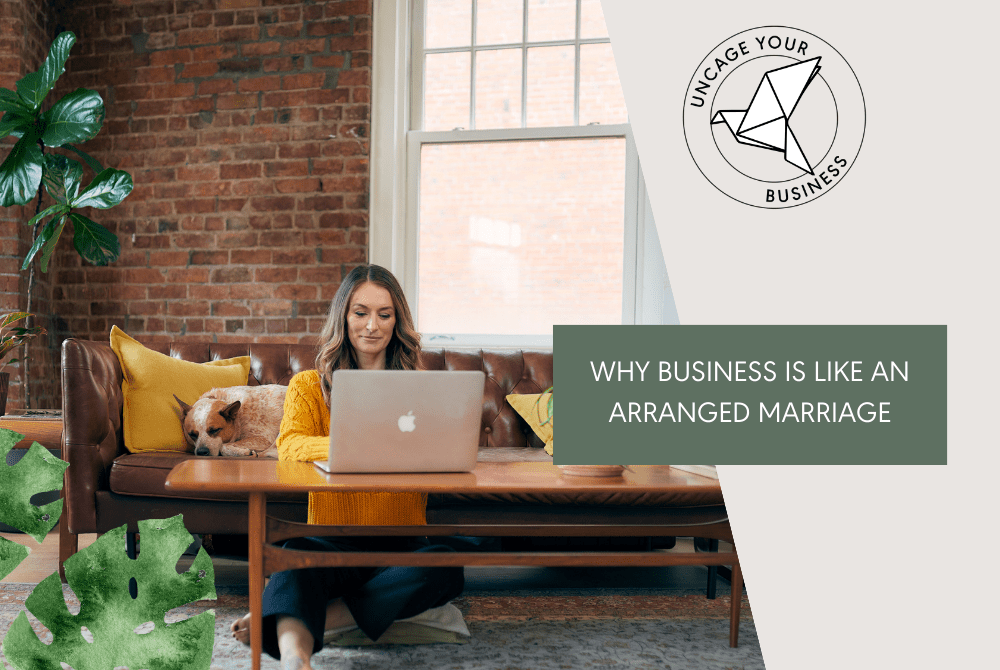 Why Business Is Like An Arranged Marriage
Now, I'll preface this post by saying that I know NOTHING about being in an arranged marriage. I'm not in one, nor do I actually know anyone personally who is. I guess we could always use the analogy of marrying for money. Something I also don't know about, but that doesn't sound half bad (I'M KIDDING!! Sort of).
So I turn to the almighty Wikipedia to start this post off with a quote:
Scholars ask whether love and respect in marital life is greater in arranged marriages than autonomous marriages. Epstein suggests that in many arranged marriages, love emerges over time. Willoughby suggests arranged marriages in many cases start cold, warm up and then boil over time as the couple grows. Autonomous marriages, in contrast he claims, start out boiling hot but many eventually find that this heat dissipates and is left with a relationship that's cold.
This is exactly how I feel about business.
There is so much crap out there about building a business based on your passions. Which usually ends up leading people to believe they have to find THE ONE. It's the same shit that happens with relationships – people going around waiting, praying, that THE ONE will fall into their lap. Having too many options, too many possibilities, that it feels hard to settle on just one.
Well here's a different perspective.
What if 'the one' doesn't exist. What if the real way to build a business (or I guess a relationship for that matter) is to find the one that feels about 75% right, and DO THE WORK to make it 100%.
3 month business building checklist

ENTER YOUR EMAIL BELOW TO learn exactly what to do to start your new business
I didn't love my work when I started. I was committed. I was determined to make it work. I was open to the possibilities. I loved the lifestyle it would give me. And I loved learning all the new skills I needed to learn to figure out how to make it work. I loved the game of starting a business and the opportunity it provided me to challenge myself while creating something that people need.
But I wasn't in love with the work itself, the way I was doing it when I started. I fell in love over time. Slowly, it started to become a part of me. I started to get to know it better, and to get to know myself better in the process. I stopped worrying about other opportunities I was missing out on, and started bringing everything that was ME into my business. And it shaped itself along the way into what Uncaged is now.
Maybe it's time to take some of the hot and heavy passion out of your business and look at it with a more pragmatic eye, one that sees beyond the selfish passion and instead looks at what might be more marketable in the long term, and where that passion, the marketing, and the money making combine – this is the sweet spot of business, and you can't have too much emphasis on one over the others.
I'd much rather see you start a business with a solid foundation but that's maybe not PERFECT for you, but that has the potential to grow into a loving relationship, than fall sloppily head over heels with an idea and burn out within 3 months because it was just a rebound and you were lonely and that last vodka+soda probably wasn't the best idea. Or was that just me?
Start with what you have, and fall in love with along the way.
I'm starting to be convinced that this is the ONLY way.
PS. If you need helping taking that inkling of an idea and learning how to make it uber specific, clear, and marketable, and then learn how to actually start to get clients, you should check out Uncage Your Business. It starts in September but I'll be offering a super early bird registration period in the next few weeks. Click here to make sure you are on the list to get notified.