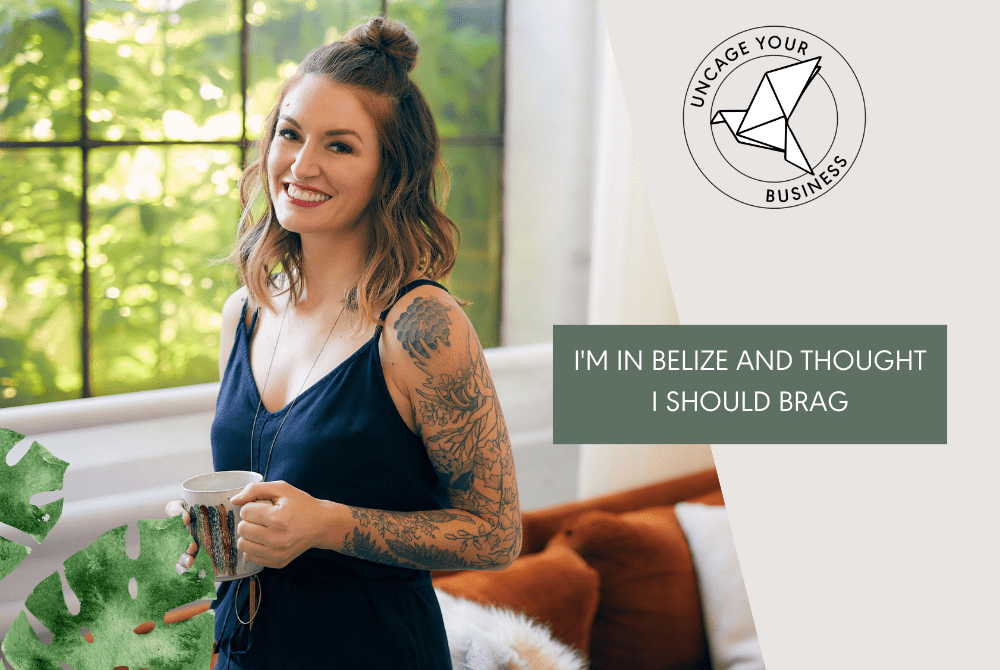 I'm in Belize and thought I should brag (Photos included)
The Catalyze Retreat is happening NOW so I thought it seemed appropriate to show you what we've been up to here! Just 14 of us ladies, all alone in the jungle…
So far we've swam into ancient mayan caves (full-on skeletons and human remains are still preserved in these caves – eep!), tubed down rivers climbed up waterfalls, hiked up muddy mountains, did jungle-glam (junglam?) photo shoots, held tarantulas and frogs and (mini) snakes, and woke up with the sunrise for morning yoga and fresh cucumber and lime juice.
Not to mention the girls have been kicking some serious business ass. They've super focused n on what, exactly, they are doing. They've created amazing packages, gotten clear on their messaging and branding, but even more impressive, they are seriously challenging themselves to do things they never thought they could do – from overcoming claustrophobia by swimming though narrow cave passageways, to holding giant jungle spiders (One of my biggest fears!! Look at the size of that mother lover!), to finally CHOOSING a business and actually getting started. I'm seriously impressed.
Did I mention we're only halfway through the week?
Feel free to live vicariously through us –  we don't mind!
Want to learn how to run retreats of your own?
THE ULTIMATE RETREAT PLANNING CHECKLIST

Let's get you on your way to planning your first retreat!