The "Get Clients" Workshop Bundle for Coaches
This bundle was made for you if: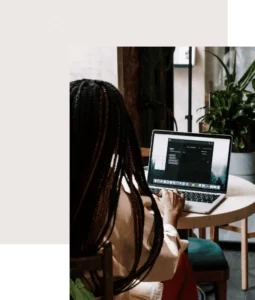 This workshop collection will show you exactly what hundreds of our successful students did to make their businesses work (finally!)
HOW TO GET PAYING COACHING CLIENTS (WITHOUT BEING ALL OVER SOCIAL MEDIA AND WITHOUT SPENDING $$$ ON A WEBSITE, LOGO, and BRANDING)
Get instant access to the workshop collection now!
Our aim is to foster an environment in our paid programs and free community where everyone feels valued, supported and inspired to achieve their business goals. This includes providing opportunity and access for all people across differences of race, age, color, ethnicity, gender identity and expression, sexual orientation, migratory status, disability/abilities, and socioeconomic background. We actively invest in our own learning to help us build an anti-racist, anti-oppressive, equitable, inclusive company. We believe Black Lives Matter. We stand for LGBTQIA+ rights. We invite you to join our community if you share these values!