Self-study upgrade option
You've already invested in UYB, but you're looking for more support...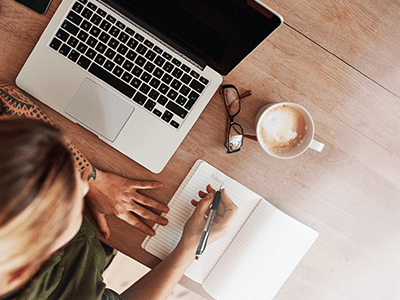 Either you're stuck in your head around niching, messaging, packages - the works (you just can't seem to get clear!)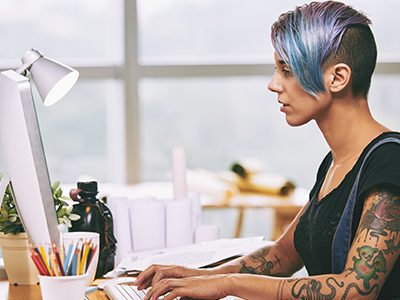 Or maybe you joined with the best intentions, but just haven't made the committment to sit down and DO the work (unfortunately we haven't figured out yet how to design a program that works if you don't)
Or, maybe you're just craving the energy of a group experience, individual support, and KNOWING for sure that you are on the right track with your business!
We get it. And that's why we offer this option to upgrade and join us live for the next round of uncage your business!
In UYB live, we work through the UYB content week by week as a group, and help make sure you are clearly and correctly implementing the material.
Because sometimes, you just need expert eyes on your business.
Sure, you can roll through the self study on your own, but in the LIVE program, you get Becca and Erin with you at every step, reviewing your work giving you feedback, telling you when you're not clear enough, and making sure that what you are creating is clear, marketable, and will being you clients (and money!)
(Rhubarb joins us too sometimes, but her only added value is making you smile by looking cute on video)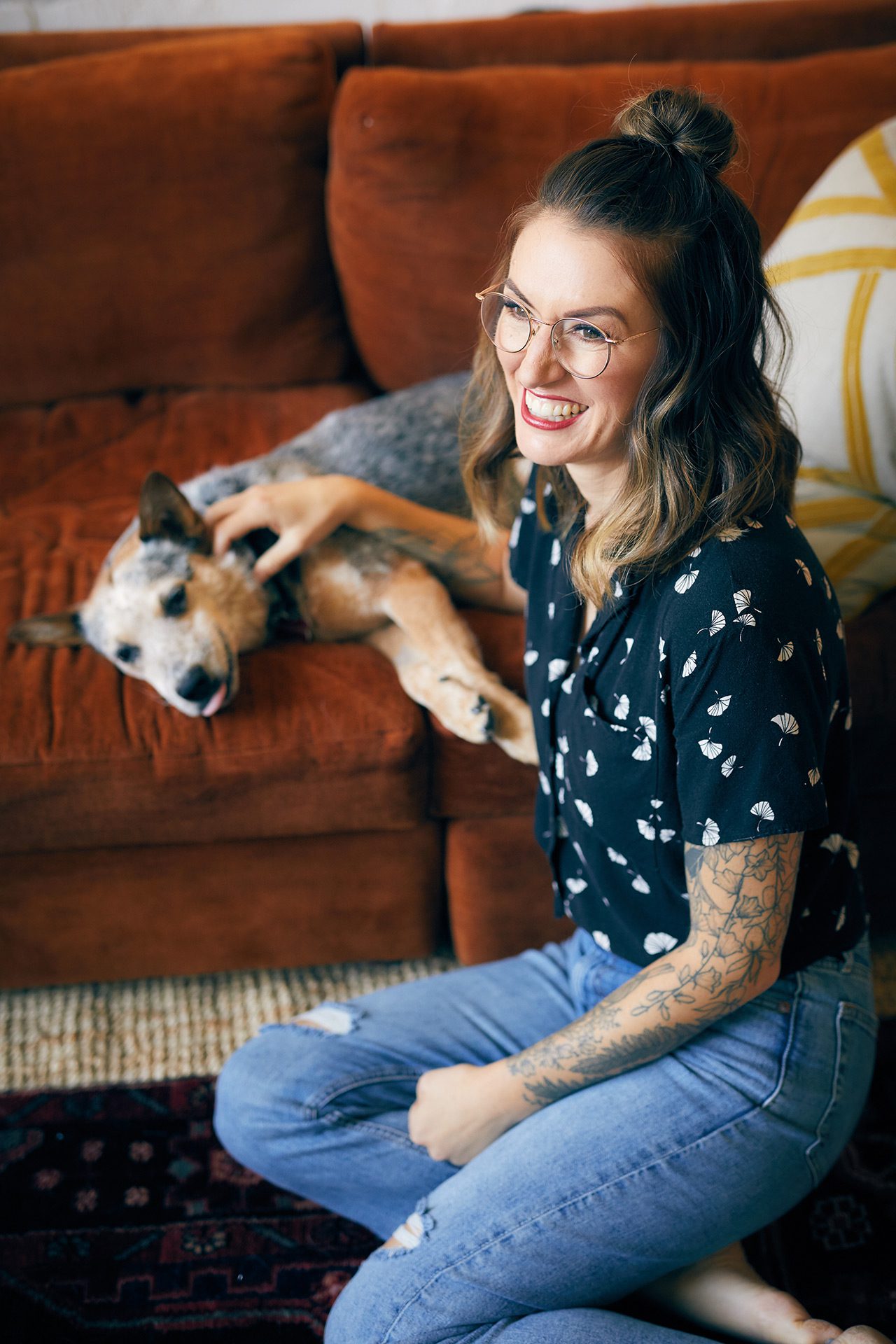 HOW DO YOU KNOW IF upgrading is right for you?
You haven't even started the self study yet (it's currently collecting dust on your virtual shelf)

You started but couldn't get your head around messaging, and then life got in the way

You aren't sure if you're niched in enough to something that will be profitable

You did all the work, but people still don't understand what you do

You LOVE getting live feedback and love asking a lot of questions

You're ready to do this thing FOR REAL and you need a good kick in the ass to make it happen (Erin and I are professional asskickers and we will not let you slack!)
You're committed to not letting this be another course that just sits there unused, or letting another month go by without actually making progress in your biz.
You're ready to make this thing REAL.
 Great! We're stoked to help you do that!

Here is what you can expect when you join Uncage Your Business LIVE:


Weekly coaching calls with me and Erin, where we PERSONALLY answer every single question. We coach together on these calls (I handle marketing and strategy, Erin handles clarity and mindset), and we stay on these calls til all questions are answered - promise!


One-on-one, individualized support in our Facebook group -- I answer EVERY single question in the group, so if you can't make it to the live calls, simply post in the group and I'll give you the feedback you need to keep moving. Not sure if your message makes sense? Great, post it! Want my eyes on your niche to make sure it's specific enough? Post it!


Individualized mindset support in the group -- got mindset stuff getting in your way (fear? procrastination? imposter syndrome? Yup -- all those fun new business mindset gremlins!). Erin is there to coach you through it all in the group. Just tell her what's going on and she will coach you out of it! Her mindset coaching is
Four peer mentor coaches/past UYB grads with successful businesses to help support you as well in the group. We have a diverse group -- a social media marketer for direct sales businesses, an intuitive energy healer, a fitness and post natal specialist, and a bodyworker who works in-person with his clients. They are all crushing it in their businesses and are there to help support you!


Smaller BFF groups (Biz Friends Forever!) to help you connect and stay accountable - many people stay in these small mastermind groups for YEARS to come! These are optional, but many students keep meeting with their groups YEARS after the course ends (true BFFs!)


And a personal promise to answer ALL of your questions … for real.

We also check in regularly to make sure you're not getting behind (and if you are, we personally reach out to see how we can support you).

Our students have told us that they were blown away by how much support we give in the program... and we think you will be too
You get full access to the support in UYB with this upgrade!
If you have been stuck, going in circles, can't seem to get clear, have procrastinated on actually doing the work, or just want expert eyes on your biz the whole way, upgrade and join us LIVE next month!
ANd get the help you need to succeed!
***IMPORTANT INFO!***
DATES: October 18 - November 19, 2021
LIVE CALLS: Thursdays 2pm ET or 7pm ET (your choice)