How to get clients to come to YOU
(without having to hunt them down and beg them to work with you!)

Watch the free training now
Any questions? Pop into our chat at the bottom right hand corner of this page and we will get back to you soon!
Ready to finally learn how to get clients in your business?
Join Uncage Your Business now!
Easy to follow training -
Tons of templates -
Lifetime access-
Members only FB group-

Uncage Your Business
A program to help you get clear, get confident,
and get clients!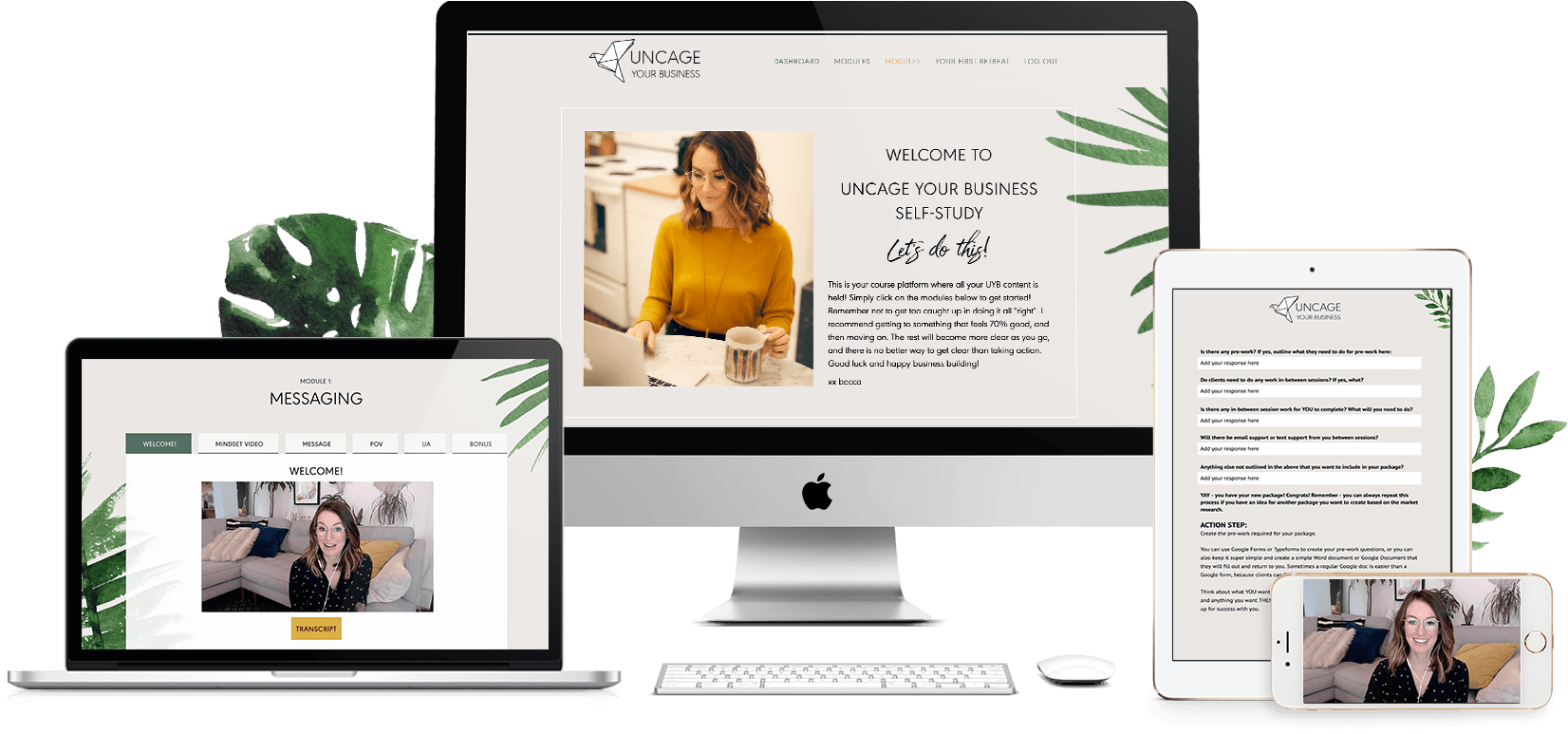 Strategy - Mindset - Implementation - Accountability

Learn what it takes to get clients all up in your (online) business.
From the comfort of your own pantslessness.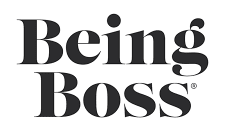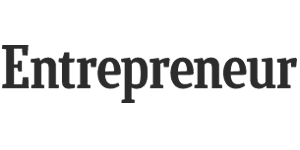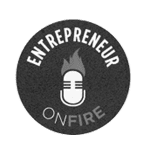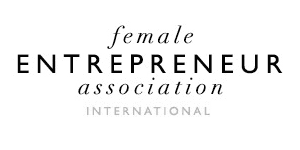 It's like, you knew starting
a business would be hella hard,
but you're starting to wonder…
Is it normal for it to be THIS hard?
Wasn't this supposed to be at least sorta fulfilling and freeing?
Also, like, NOW WHAT?? ('cause it feels like you've tried everything)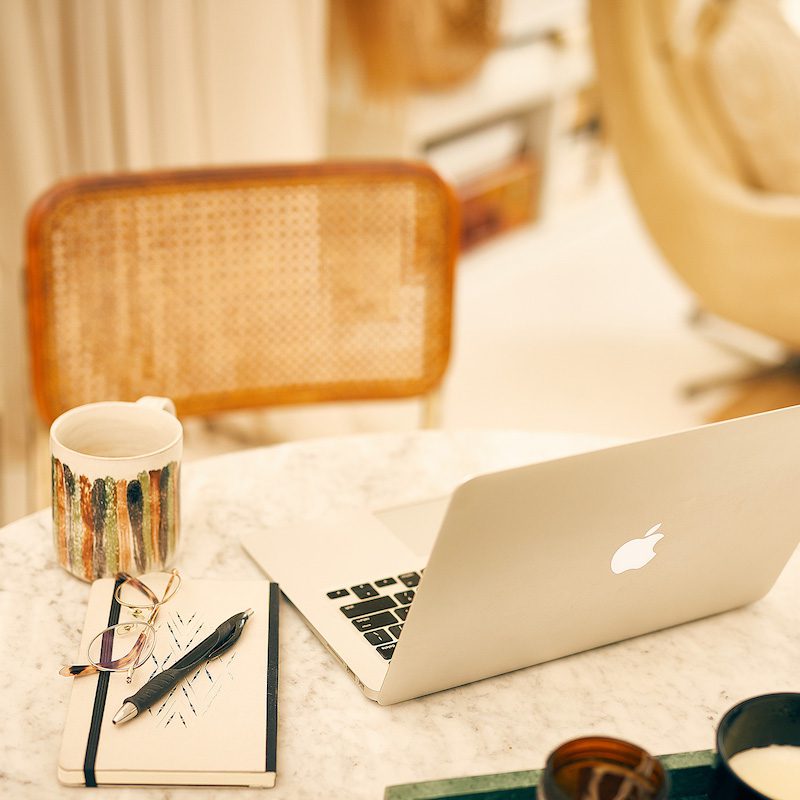 Having a full-time business (that makes money), not a hobby (that takes money)

Serving clients you legitimately love

Paying your bills (with money to spare for trips, family, and booze, and bread—all the essentials AND some luxuries, dammnit),


Being recognized as a business owner and a leader in your industry


The constant hustle for clients to be OVER (boy, bye!)
Whether you want to be selling out group programs, or  on stage speaking or simply just getting paid well for work you love….one thing is clear—you want a business that is more than just a "side hustle" (and you're ready to not hear that phrase ever again).
Because you are really fucking good at what you do!! People should know! And hire you!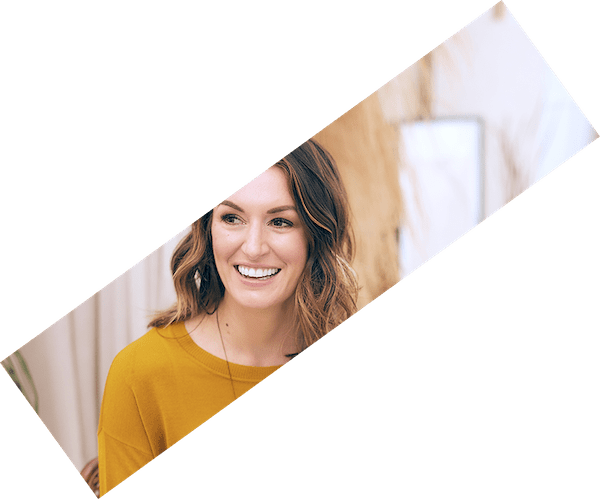 So, what's the hold up? What are you doing wrong? WHAT IS THE SECRET THAT EVERYONE ELSE GOT WHISPERED WHEN THEY OPENED UP SHOP?!!
The hard truth: everything you've been doing is not actually helping you get clients, make money, or get any closer to to your dreams.
What the hell??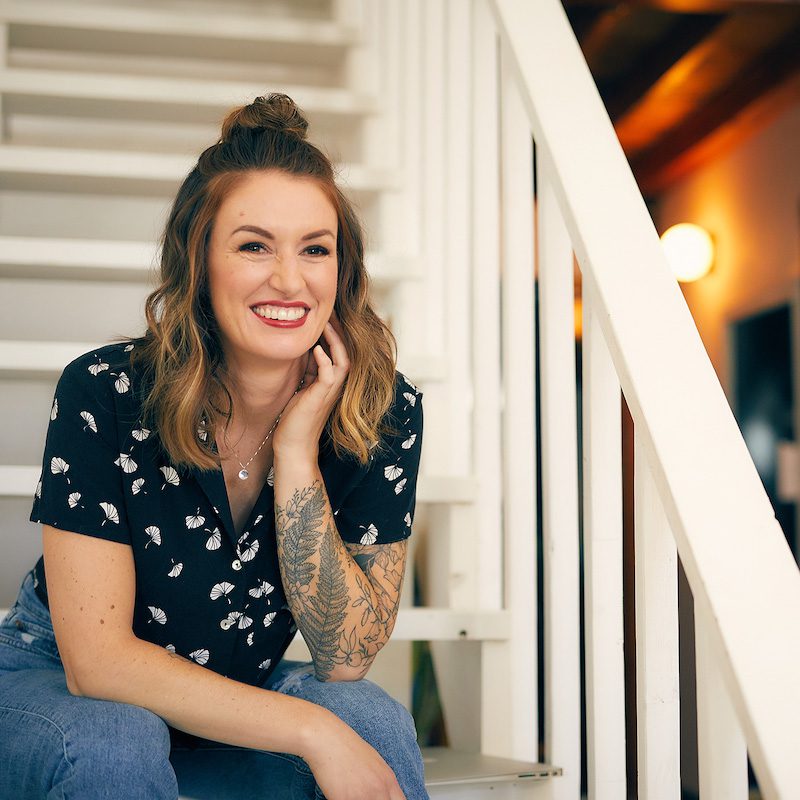 I know. It's brutal. And it's not like you haven't been doing things to get your business off the ground (or so you thought):
You've taken programs (mayyybe too many?)
Talked to friends (who don't understand wtf you're doing)
Scoured Facebook groups (bye-bye, hours of your time)
Signed up for every free marketing training under the sun (spam email count: 11,452)
Done all the things all the internet people have told you to do (which is like, a LOT)
The problem is...
You're unintentionally behaving like an entrepreneurial lemming (aka doing what everyone else is doing) and using tactics that either A) don't really apply to you yet, or B) don't seem to work for you (like posting endlessly on Facebook or Instagram and then crying in the corner when you don't get any likes).
WHAT YOU NEED IS A RAY OF HOPE THAT YOU WILL FIGURE THIS OUT; SOMEONE TO THROW YOU A FREAKING BONE.
Picture me yell-singing
"I can be your hero babbaaayyyy."
For the past 8 years, I've been helping new business owners (like YOU) take focused action on the things that actually make a difference when it comes to getting clients. Also like YOU, I started by doing all the hard things that got ZERO results. I took all the courses, followed all the "rules," and made about a bajillion mistakes that taught me A LOT about what NOT to do when starting a location independent business.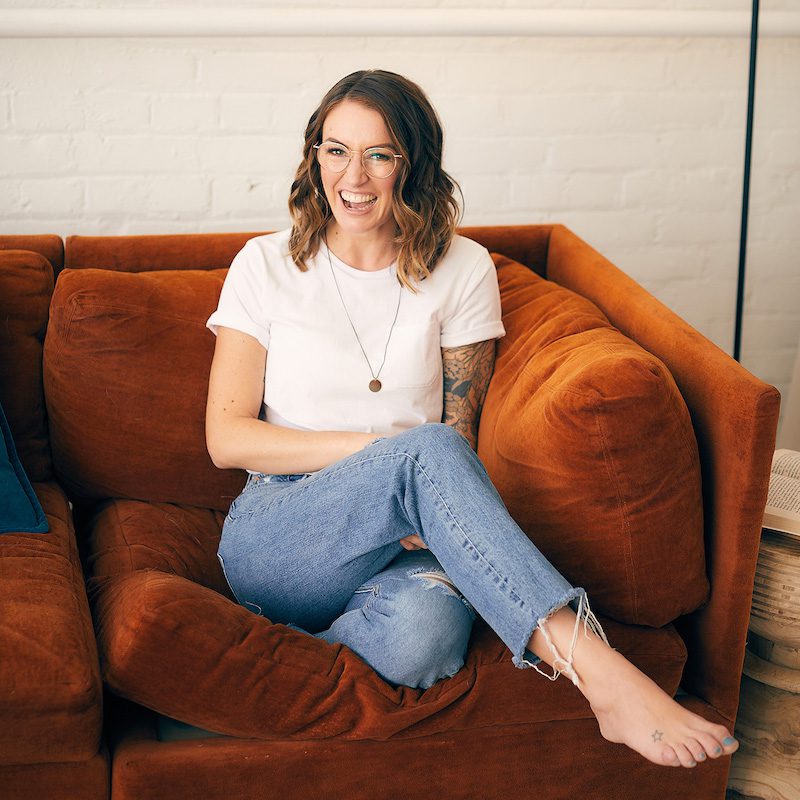 Mistakes you might be making too:
DON'T TELL PEOPLE YOUR JOB TITLE (life coach, writer, designer) and expect them to know WTF it means (no one cares what a life coach is, #sorrynotsorry)

DON'T SELL VAGUE PACKAGES based on length of time like, 3 months, 6 months, 12 months… (nope!)

DON'T SPEND 10,000+ HOURS (or dollars) BUILDING A WEBSITE

before

you're clear on WHO you serve, WHAT you do for them, and HOW you do it (waste of time)
Listen… I made all of these mistakes (and more) before I finally got clear and got clients (all while traveling cross-country in a van with my then-boyfriend — living the dream/the dirtbag life).
The secret no one whispered to me (but I'm here to whisper to YOU) is this: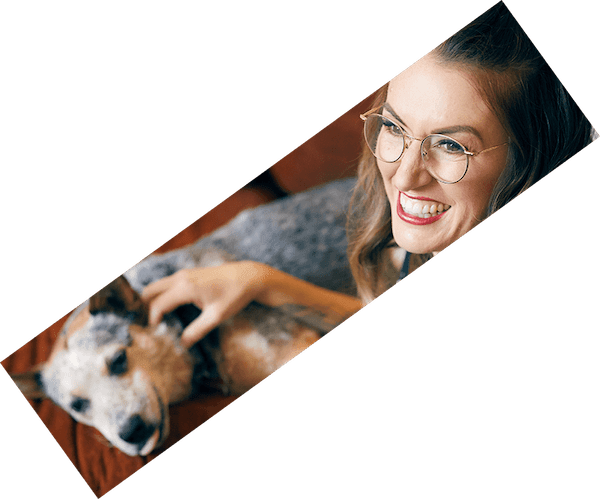 NO AMOUNT OF TRAININGS, COURSES, AND "TACTICS" CAN WORK IF YOU ARE NOT CLEAR ON THE BASIC FOUNDATIONS OF YOUR UNIQUE BUSINESS…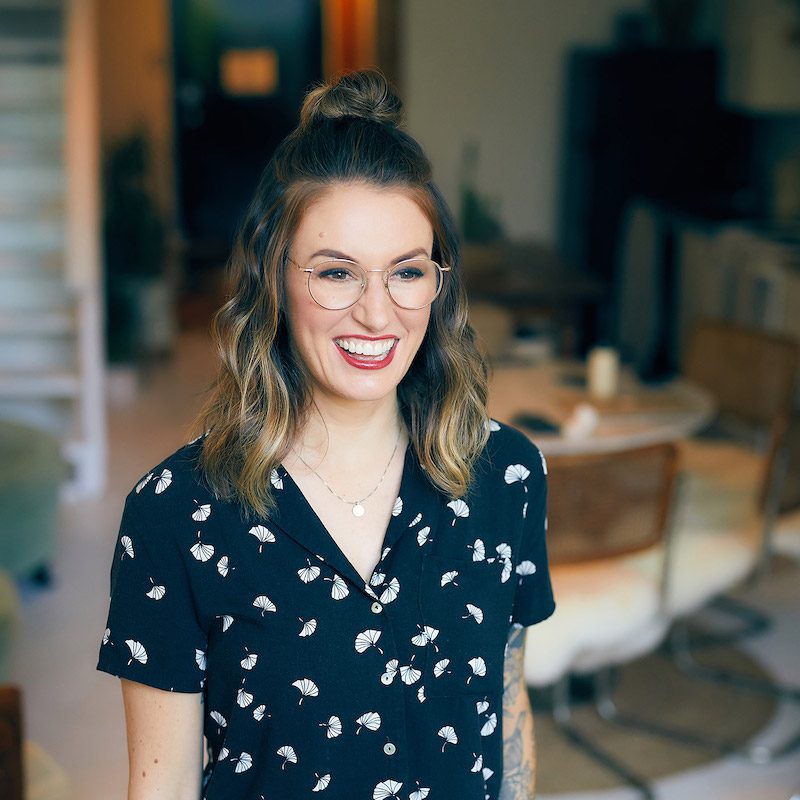 I know, I know. That doesn't SOUND sexy.
But you know what IS SEXY? Getting clients!
And getting clients that find YOU on the internet! And PAY YOU!
OVER AND OVER AND OVER AGAIN. #businessgoals
Once I NAILED the foundations (and helped other solo-preneurs do the same) -- I saw that it actually wasn't so hard and painful to build and run a successful business.
THAT'S WHY I CREATED
UNCAGE YOUR BUSINESS
To help you step OFF the hamster wheel of working (and working and working) for nothing and finally get your business sh*t together so it WORKS for you. 
I AM THE BUSINESS WOMAN THAT I AM BECAUSE OF Uncage Your Business
Uncage Your Business was one of my first business investments 4 years ago.
I have since gone on to invest $10,000s in every kinda course, 1:1 coaching, group program, mastermind, live event, etc imaginable. Let's just say I know what's out there. Loudest voice in my mind 90% of the time? Becca's.
We never really know the impact of our choices until some time has passed. 4 years is a lot of time, especially in the lifecycle of the online business world.
I have the 6 figure business I have today, the business I'm wildly obsessed with, I'm the business woman I am... all because of Uncage Your Business.
Uncage Your Business taught me how to be, how to think, how to make decisions, how to take decisive action. UYB is showing you the philosophy for a (business) way of life. It's going to influence everything from this point forward.
Your business success does not depend on what you know, it depends on what you DO. And if you don't know what to do then you need a framework for that, so get your bums into UYB!
ELIZABETH  GODDARD, ONLINE BUSINESS STRATEGIST
SO WHAT ARE THESE FOUNDATIONS YOU SPEAK OF, BECCA?
Good question!
The FOUR FOUNDATIONS YOU must have in place need before you waste hours (or years) creating that website, funnel, e-book, Instagram profile, YouTube channel, webinar, media blitz, etc etc etc (yeah I see you) ARE:
A CLEAR MESSAGE ...
Lets you create content that speaks directly to those clients you're dying to work with!
A LASER NICHE...
Makes it crystal clear to everyone you speak to EXACTLY how you can help them (or someone they know). (um hi, REFERRALS #moneydance)
#3
A NICE PACKAGE (hehe) & PRICE
A NICE PACKAGE (hehe) AND PRICE...
So you're not fumbling on consults or leaving people scratching their head when they read your 'work with me' page (cha ching)
STRATEGIC MARKETING
(oh, and BALLS — yeah, I said it) because then you have to go put all these shiny new foundations out there for the world to see (we show you how to do that)... but putting it all out there takes courage and the right mindset and strategy… and we give you those too.
I created Uncage Your Business to help you SOLIDIFY these foundations 'cause then and only then will the clients come banging on your virtual door.'
Uncage Your Business doesn't just TEACH you idea of FOUNDATIONS, it helps pull YOUR unique foundations out of your business.
BECAUSE YOU'RE NOT A COOKIE (but you're probably eating a lot of them right now because STRESS OF BUILDING A BUSINESS RIGHT?)....
SO YOU DON'T NEED A COOKIE CUTTER PROGRAM.
UYB will walk you step-by-step through CREATING your own INDIVIDUALIZED (and effective) strategy for attracting clients FOREVER.
You're welcome 🙂
Alumni often call UYB "the last course you'll ever need" for a reason.


This course was so much more than I ever expected
When I first heard about UYB I rolled my eyes and said to myself "Oh, no! Not another marketing course! I'm not going to get suckered into that!" I was very skeptical whether I would really learn anything I hadn't heard already elsewhere, (stuff that had never really helped very much in the end). I was in the process of revising my homepage and struggling with my messaging and copywriting, and I thought "Well, the course is cheaper than hiring a copywriter and web designer to do this, so maybe it's worth a try. At the very least, I may come out with some useful copy."
Wow, was I in for a surprise! UYB turned out give me more than I ever expected. During the course I had several game-changing epiphanies about my work as coach, who I want to work with and what I can do for them. This course has really helped me to get clear and focused, and I've come out with much more than just useful copy for my homepage. I feel really confident now to go out and create clients in my niche and to take the necessary next steps in building the business.
Robert Knight, Life Coach

UYB is the holy grail of courses.
You're amazing and in a matter of days, I made back what I spent on the course.  Despite the other courses and trainings, I've had, it FINALLY makes sense. This month I learned how to incorporate it all together and just do it my way. I finally went PRO.
Kimber Lee, Systems Specialist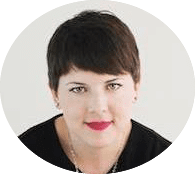 I sold out my first course and made $6K!
Uncage Your Business helped me launch my beta version of Guidance Counselling for Adults - my first course! - right before Christmas! It sold out and I made just under $6k.
I was so new to everything in my business and was trying to do everything at once. UYB gave me a clear path forward with what to do in which order, how to find and talk to my clients AND UYB forced me to follow through on my ambitious plans. I'm still selling out all my classes and have created new offers based on what I learned in the program. I would seriously not be where I am today without UYB.
Kathryn Meisner, Career Coach
800+ alumni can't be wrong...
HERE'S HOW UNCAGE YOUR BUSINESS WORKS
DO ALL 4 MODULES OF UNCAGE YOUR BUSINESS
With our simple, actionable video lessons (along with foolproof worksheets, checklists, and transcripts!) you can follow along without the overwhelm (you already have enough of that!). Each module includes an "Imperfect action" homework where we have you implement in your business in real time —because if you wait 'til everything is perfect, you will get exactly nowhere (and fast!). In short, you'll have done more work on your business in a few weeks than you have in the past 6 months! (Seriously — SO many of our students tell us this!)
USE THE FACEBOOK COMMUNITY FOR SUPPORT, QUESTIONS, AND FEEDBACK.
Let's be honest. Business can be super freakin' lonely, especially when there's no one in your "real life" who gets it. The UYB Facebook Community has been the birthplace of many lifelong friendships, killer mastermind groups, and also long-term client and working relationships! Yep, UYB alumni totally hire and refer one another for the lifetime of their businesses! Our past grads are so amazing and are all there to help you every step of the way.

VIDEO RECORDINGS OF OUR EXPERT TRAININGS JUST FOR UYB
I've called in my smartest business colleagues to provide YOU with expert trainings on other business topics like: how to close sales and improve your money mindset, enroll corporate clients who pay big bucks, use Instagram like a social media boss, and DIY a website that doesn't suck (all v important skills for new business owners, coaches, and service-providers). This little library of videos is ever expanding, so make sure to keep your eyes peeled on the video section of the group to see what's new!
GET OVER YOUR MINDSET STUFF WITH BONUS LESSONS IN EACH MODULE
Your mind can be your own worst enemy as a new business owner. Procrastination, perfectionism, imposter syndrome, fear of failure (what else you got going on? lol).
Our mindset expert Erin Foley created specific mindset training for EACH section of UYB. No more getting stuck in all the shit that has has you stuck up til now! Get ready to punch those negative thoughts in the face (lovingly, obvs).
IMMERSE YOURSELF IN OUR RECORDED CALLS FROM PREVIOUS LIVE ROUNDS
You can get SO much wisdom and perspective from the questions others have already asked. While the self-study version of UYB doesn't provide you with live calls, you WILL get access to our recorded calls from previous live rounds. These run the gamut for both business and mindset topics - so prepare to get ALL the ground covered you need to get inspired and get moving! (Feeling FOMO? don't worry, you can always upgrade to the LIVE round when it's open for enrollment again!).
SOAK UP LIFETIME ACCESS FOR FUTURE BUSINESS GROWTH
You'll have access to the course materials for as long as the course exists, and you'll also get free access to any updates to the content that I make along the way! Many students say they go through the material again and again whenever they create a new offering of want to pivot in their business -- UYB is the gift that keeps on giving!
UYB IS THE BEST INVESTMENT I HAVE EVER MADE IN MY BUSINESS
I was worried this would just be another course that I bought (what a relief to press buy!) and then didn't complete. I was worried I would drop the ball. Putting together an "offer" at all was huge for me!  I am really clear now on an offer that I can sell. I know what I need to do and I am doing it step by step -- AND, I feel so confident charging more for it! I am so glad I chose to do this course - it has been the best investment I have made in my business. The bonuses were beyond anything I expected - seriously business-shifting, life-changing info!
ANNIE KIP, LIFE COACH

I BOOKED MY VERY FIRST PAYING CLIENT IN MY BRAND NEW BUSINESS!!
If I hadn't joined UYB, I'd still be blindly applying to every run of the mill job I didn't want hoping for something to magically happen for me. UYB gave the the drive to stop waiting and just START. The program has given me the confidence to speak about my business as if it's actually real and happening (not just a goal or any idea anymore). The program really helps turn down the noise and cut the crap around what I should be spending my time on and what is a waste of time. I trust Becca and Erin's advice and guidance because they have been on this journey themselves and share so openly where they started. I am no longer afraid to put my work out there and tell people about my business with confidence!
KELLIE KING, BEAUTY BRAND MARKETING EXPERT
WHAT WILL I BE DOING IN THE PROGRAM?
Well, let me lay that out for you, future #bosslife hashtag user.
This was the most valuable part of the program for me!
I was a generalist before so this really helped me get specific on who I wanted to work with and on what issues. I made my money back with clients I got during the program because of this!
Megan Caper, Medical Intuitive
The Market Research module was undoubtedly the most valuable part of Uncage Your Business
Before this program, I'd heard I needed to be testing, and doing market research, etc., but UYB made it concrete and clear. All the templates were also SO valuable!
Graeson Harris-Young, WholeBodied Coaching
I feel clear about my way forward!
Because of UYB, I put together my first package (and was clear enough with who it was for!) that I quickly got a handful of beta testers in the first few hours of posting! Before UYB, I only had one paying client ($5 per session if you can calling that paying haha). I didn't really have a clue about what I was doing in terms of business, how to get started, etc. My business wasn't happening at all. Now, I feel clear about my way forward and can speak with confidence about who I help and how I help them!
Allison Colin-Thorne, Career Coach
I was ready to give up right before I made the decision to sign up for the course.
My goal was to find two paying clients in May, and I just got my third yesterday (someone I had no previous relationship with!)
Sincerely -- I cannot thank you all enough for the guidance I received in UYB. There's no way I would have an active business without it, I was ready to give up right before I made the decision to sign up for the course. THANK YOU! THANK YOU!
Avraham Maistri, Life Coach
Yup, it's like Christmas morning up in here (except non-denominational and inclusive AF).
BECAUSE I am SO committed to your success,
This course is incredible value!
You boil complex ideas down into really manageable pieces - and the process unfolds in a really amazing way. The templates are fantastic. Something that I can use again and again as my business morphs. I have a concrete plan for the next few months and now I can prioritize my time!
Jessica Rubie, Leadership Coach
Expert training #1:
How to nail your SALES + MONEY MINDSET to earn more
- with Erin Lindstrom

When it comes to actually selling your new services, your MIND will be the biggest thing that gets in your way. Erin is a master sales coach (also a past UYB grad!) and in this training she is teaching you all about how to clean up your money mindset so it doesnt affect your sales.
Expert training #2:
How to land CORPORATE COACHING clients that pay the big bucks - with Jenn Barley and Karen Sullivan
How to pitch, who should pay, networking, and how to land high paying corporate clients. If you want to sell to corporations or leaders, don't miss this! enn and Karen are a powerhouse couplw who rock the corporate coaching world. If you want to sell to corporations or leaders, don't miss this!
Expert training #3:
How to DIY a WEBSITE that doesn't suck - with Shannon Mattern
If you are DIYing your website, Shannon is THE girl to know (she's also a UYB grad!). Shannon teaches you how to create great starter website, with tons of tips on how to save time and money when you are getting started on your first site, plus what to include to keep it secure, and how to streamline so your site is simple but effective!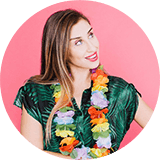 Expert training #4:
How to USE INSTAGRAM to get clients (even if you don't have a website yet!) - with Elise Darma
Elise is an Instagram wizard and her training is all about how to get started with Instagram for your business, with quick changes you can make your profile right away to have more impact and bringin more leads.
Expert training #5:
Simple 5-MIN A DAY VISIBILITY STRATEGY to bring in new leads fast - with Michelle Warner
I am SO excited to introduce you to Michelle! I have brought her into my business several times to help me focus my marketing and look at where I may be leaving money and opportunities on the table. In this training Michelle teaches you her 5 minute a day networking system for people selling 1:1 or needing to make friends for collaborations FAST in your business.
Expert training #6:
How to SELL MORE USING BENEFITS - with Kendrick Shope
Kendrick is going to take you even further in this training to make sure that you clearly understand how to use benefits and RESULTS to sell your services
PITCH TRAINING:
Pitch template + strategy training so you know where to find opportunities to be on podcasts, interviews, guest posts, + template to pitch yourself like a pro to build your visibility and credibility FAST (Becca's exact pitch template included!)
($197 value)
BIO TEMPLATE:
Bio template so you can write your bio with confidence get your name out there like a pro
($97 value)

In other words, you'll be ARMED and READY to continue building on the momentum of this course like the #BOSS you are.
CRACK YOUR OWN MINDSET CODE
In addition to walking through creating your own business foundations, every module ALSO has amazing mindset training from our UYB life coach and mindset coach Erin Foley. We include this for good reason -- your mind can be your own worst enemy if you let it. But we're here to make sure you don't! This program was structured and built to keep you bravely moving forward because it IS ACTION that gets results. So MANY UYB students have shared over the years that the mindset lessons were exactly the thing they needed (and didn't even realize they did!).
Watch Erin in action here!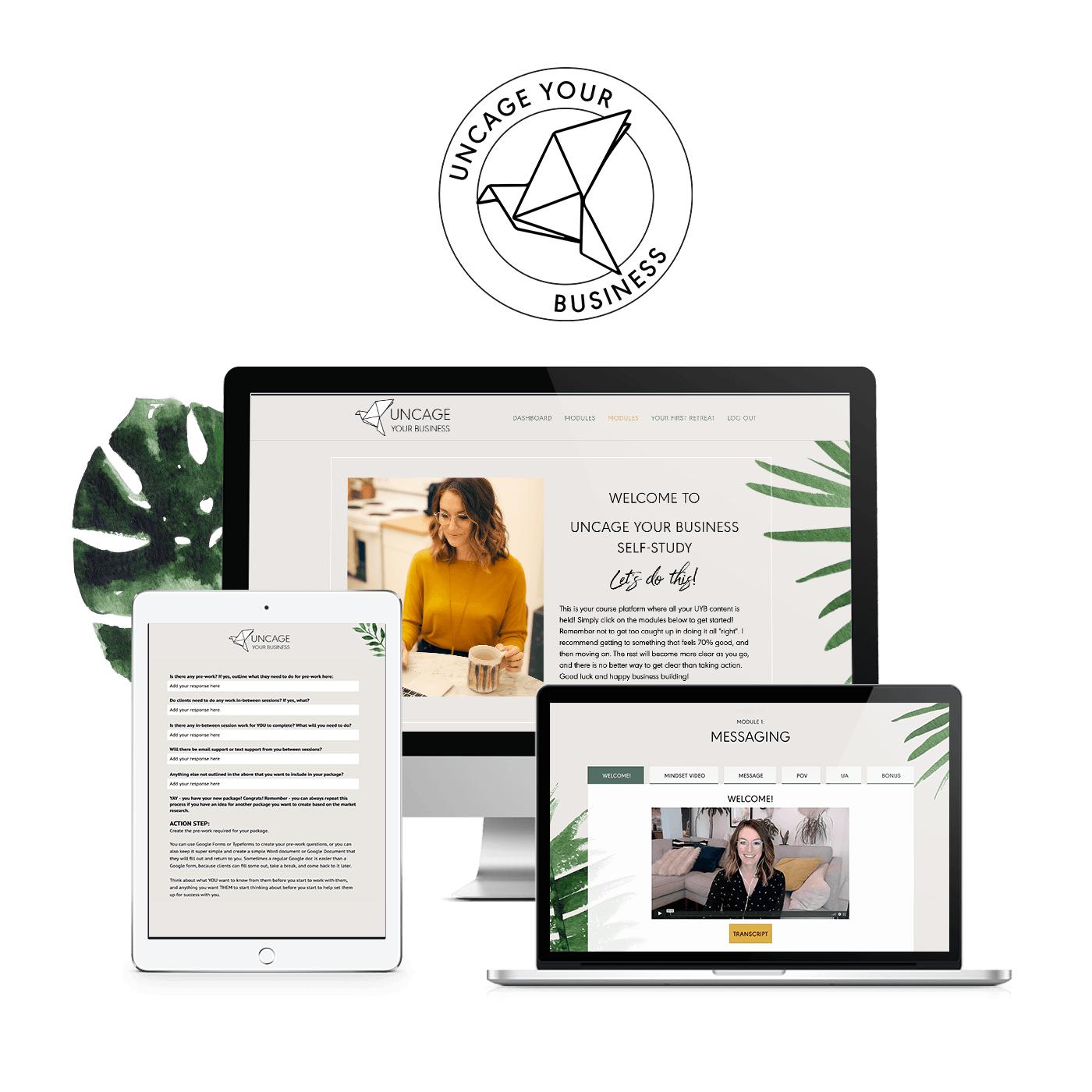 The total value of
Uncage Your Business is WELL over $5,000
in terms of content and strategy and templates you get (and the investment is A

FRACTION OF THAT

)…
But can you really put a price on getting what you need to FINALLY run your work-from-anywhere business successfully?
Personally, I don't think so, because I've seen this program single-handedly CHANGE LIVES.
Moms staying home with their kids (now able to make a full time income)
Writers, designers, and done-for-you service providers (finally getting paid well for their work)
Life coaches articulating their value CLEARLY (so they finally can fill their rosters, launch group programs, and run retreats around the world in the years that follow)
...plus more.
Your life (and business, obvs) will never be the same (if you're ready for that).
EXPLAINING WHAT I DO HAS NEVER BEEN THIS EASY!
Before UYB I felt like I was going in circles & overcomplicating this process. Now, just two weeks after UYB ended, I am running a brand new group program that I created in UYB, and I had NO problem finding  8 women to join it! I also confidently used my new pitch from UYB at the conference I attended & explaining what I do has never been this easy! If you feel stuck in your business, this is  the course for you. UYB is like a base for other things you will do!
DOMI HANC, COACH AT 100 NEW THINGS TO TRY

Becca is like the super hero of small business.
Becca is your women if you need to get clear and get a plan. She covers all the basis in a concise, easy to follow way that leaves you with an action plan! I do think her "get clear" thing is what she does best. I listened to the women in the group and honestly, was like "WHAT THE? You have NO idea what you are doing??" but then at the end of the month, a lot of them really did! Becca is like the super hero of small businesses.
Jane Halton, Christian Life Coach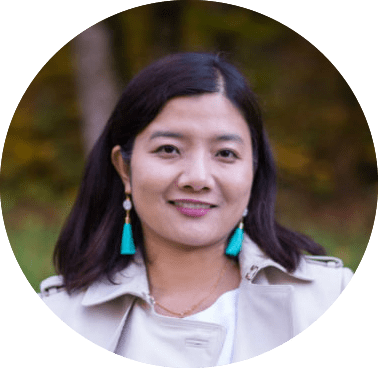 TAKE THIS COURSE BEFORE WASTING YOUR MONEY ON OTHERS
Before I signed up for UYB, I was directionless or trying to go to too many directions which was not helpful.
The biggest impact to was having a solid plan for my coaching business after UYB. I saved at least 6 months - 1 year of trial and error and waffling about and going nowhere. I am now very clear about what I do, who I serve and ready to start coaching and then getting clients!
You have a knack to make things simple but the results are so important and phenomenal to business.
After taking UYB, I am very clear on what to focus on. I have a message, a niche, 3 packages, clear pitch and am confident on the direction of my coaching business. I have focus!
KENDRA LEE, LIFE COACH
OK, BUT HOW DOES THIS HELP ME GET CLIENTS?
These foundations we teach in UYB are ESSENTIAL for getting clients! Unlike many marketing strategies that come and go (remember Periscope? lol), you NEED these foundations no matter which strategy you choose to use. You can't write blog posts, run Facebook ads, or create Instagram stories or webinars without the core foundations you develop in UYB. 
Before UYB, you are likely putting out vague content that often misses the mark because you haven't done the leg-work to make sure your messaging, niche, and offers truly SPEAK to your potential-would be client. So what happens? They scroll right past you! With UYB, you will learn how to speak directly to those clients, in their own language, so that they stop, click, and BUY from you. After UYB, you'll be so clear on how to speak to potential clients, you might even find yourself "picking up" clients in the local coffee shop.

GET LIFETIME ACCESS TO THE CONTENT & CALL RECORDINGS
When we add new resources to the program you get those too!  My UYB alums LOVE that they can go back into the course content years later when they're cooking up a new offer or even making big shifts to their business. This work is TIMELESS because it is FOUNDATIONAL. No matter what shifts happen with Facebook, Instagram, Pinterest, or ad costs, you'll always need to come back to these foundations of marketing for ANYTHING you want to sell in the future. AND you won't just get the content of the course itself forever, you'll also get call recordings from live rounds of UYB too, so you can listen and learn from Becca + Erin coaching others.
IF YOU'RE STILL READING THIS
I know you're ready to go from feeling like you're watching on the sidelines, ogling people in facebook groups, envious while others make their dreams a reality….
To getting clients, making money, and actually
feeling confident to call yourself a business owner.
And that's exactly what uncage your business is going to help you do!
The best part?
You'll be too damn busy focusing on what it really takes to get and keep clients to bother with trendy tactics that only confuse or overwhelm you as a new business owner.
In just 5 weeks, you can create a huge transformation in your new business…. So the only biz owner you'll wanna ogle is yourself.
(Ok that felt weird. You get it.)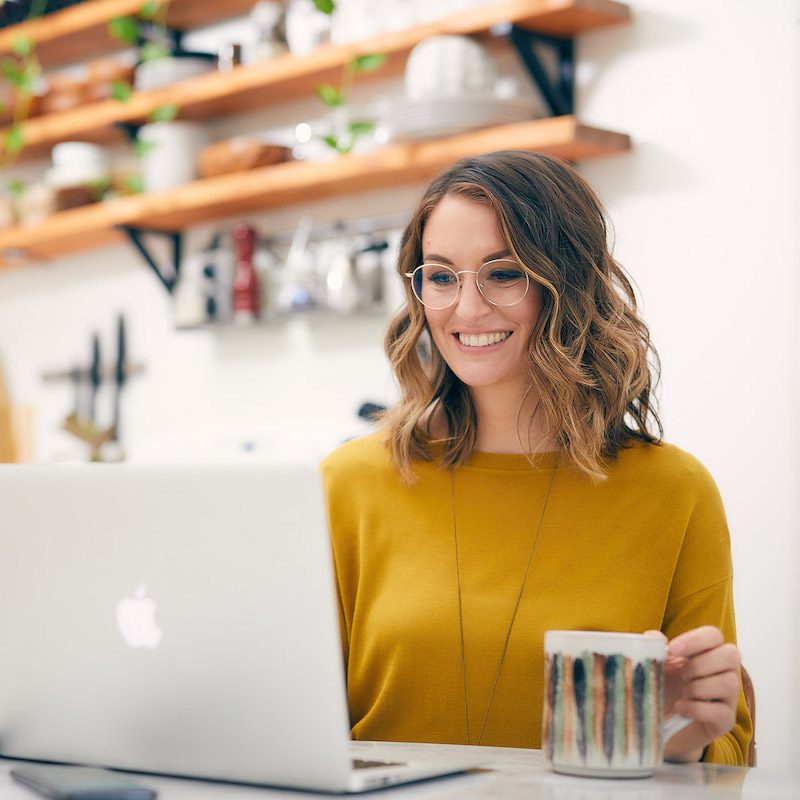 TAKE THIS PROGRAM (AND GET CLIENTS) FROM ANYWHERE IN THE WORLD
Your couch, your car, your favorite park (with a hotspot). Hey, I started a business because I don't like wearing pants.
Okay, that's not entirely true. But, what IS true is that this program (like your future business) is delivered ENTIRELY ONLINE. That means you can listen, watch, post your work, and access the course from anywhere in the world with a solid WiFi signal.
We even created a podcast version of the program, so listening is as easy as opening your fave podcast app! No excuses!
WITH UYB YOU'LL GET CLEAR, GET CONFIDENT,
AND YOU'LL GET CLIENTS (FINALLY!), and you can do it from the comfort of your own home.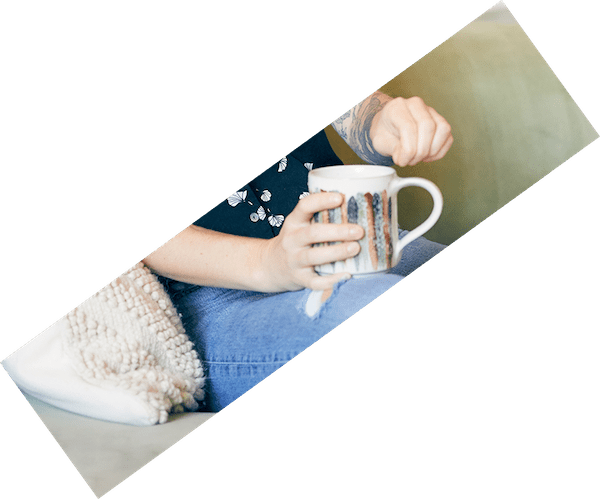 Uncage Your Business is Magic!
UYB was better than I expected. It was short, sweet, concise and simple yet deep and profound. UYB is the shit. I can't imagine being able to get anywhere in business with as much clarity and focus doing anything else as quickly and as comprehensively as UYB does.
Nancy Guerrera, Spiritual Trainer and Mentor

I made all my money back within the course!
My biggest struggle with my business was that I didn't know how to put everything together into a whole. I was doing too many things at once and I was all over the place. Because of UYB everything I was doing finally came together into a coherent business, and I made all my money back by the end of the course with the new service I created! And I continue to sell out weeks in advance. Thank you!
Joanna Hennon, Life Coach

I've done many other courses but this was the only one I needed!
When I joined, I was a brand new coach and feeling really fuzzy (which sucked!). UYB totally helped my get super clear about who I'm serving, and how and why. It helped me see the gifts I have that were right in front on my face. Now I feel confident about writing copy and putting my website out there. I know that I have something of value to offer my clients, and that this will make my business successful. I have an easy pitch that I can use in conversations to create connections with potential clients.
Jasmine Patten, Self Care Coach
STEP ONE:
Choose your preferred payment option, and you'll be redirected to the secure checkout page. You can pay with credit card to make your payment, and Paypal is available if you pay in full. Please do not click out of the page after entering your payment -- it can take some time to process and we don't want you to get charged twice!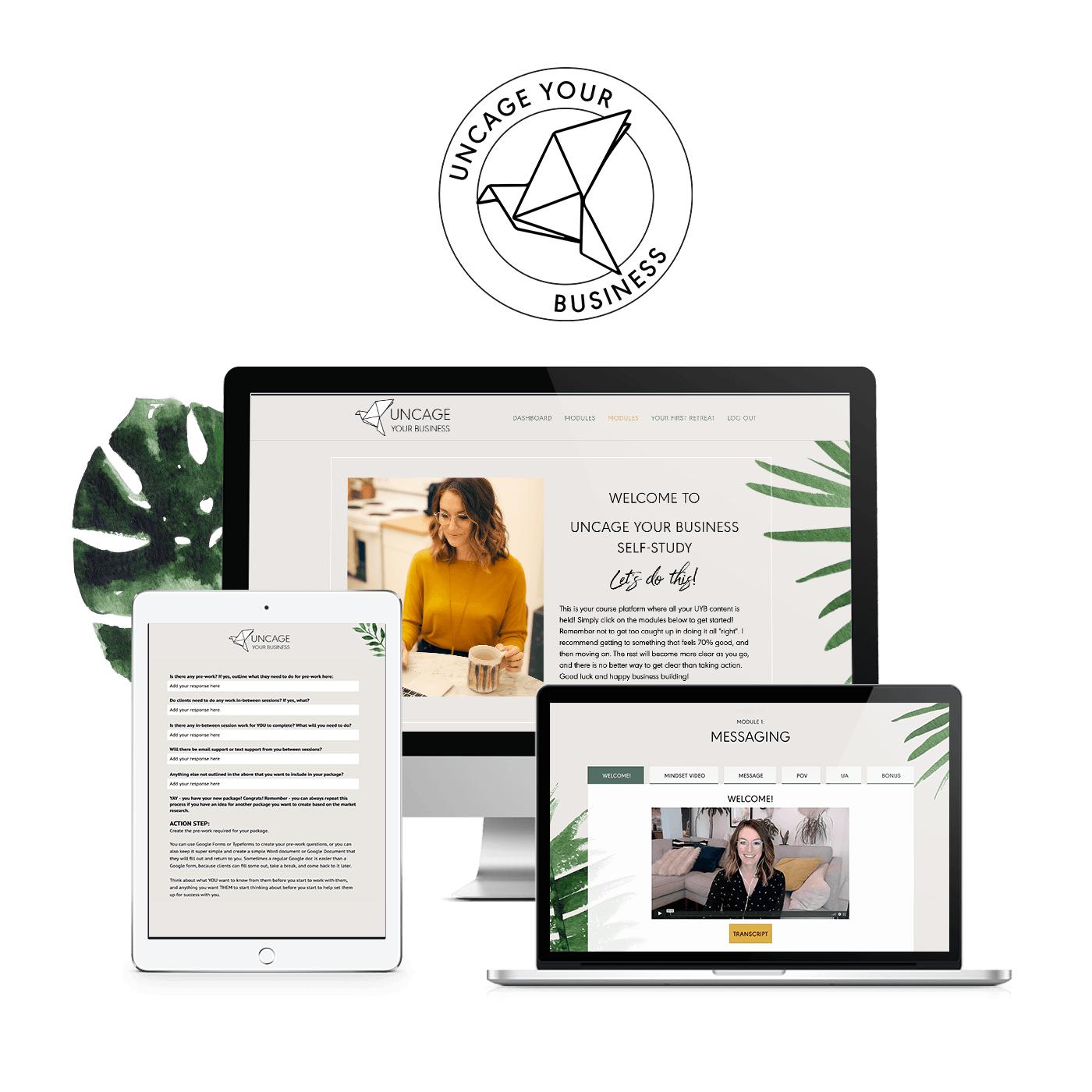 STEP TWO:
After you checkout, head to your inbox and grab your course log-in info! You will be able to join our private Facebook group and access your course materials right away!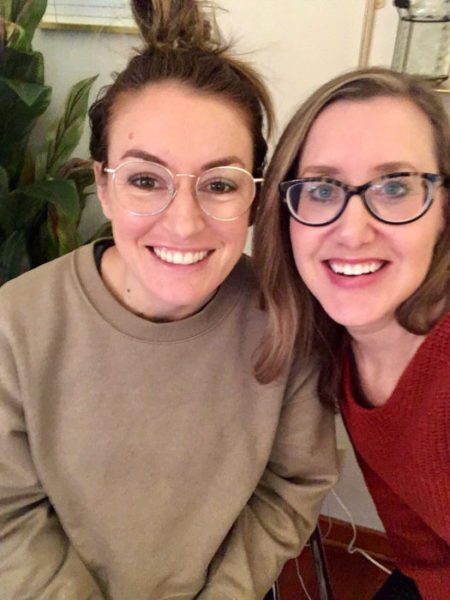 STEP THREE: CELEBRATE!
You just made the best investment in your business EVER! Your new biz BFFs are waiting to meet you in the private Facebook group! See you there!
YOU HAVE A GIFT FOR GETTING PEOPLE CLEAR, IN THE WAY THAT WORKS FOR THEM.
I was wary about committing money to UYB because, despite the rave reviews, I didn't really believe it could get me to where I wanted to be. But through taking part, and being part of a group, I saw the magic that Becca weaves with each individual, and understood why it was perfectly possible for her to work her magic on me. It's an amazing month of ups and downs, achievements and planning, and gearing up for the rest of your life as an uncaged business owner.
 Jo Shock, Virtual Assistant

I'm ready to launch my programs because of UYB!
I thought the course was amazing for giving me a kick up the but to start getting things done. When I signed up for UYB, I knew what business I wanted to set up, and I had big dreams of where I wanted to go, but I had no idea HOW to actually get there, as in what steps to take today to start moving. Now I feel like I know the steps that I need to take to start building my business in the right way. UYB has given me sooo many tools and guides to do all of these things. I stopped procrastinating over a name, picked one, and have now built my whole website using the copy templates from UYB and am ready to launch the two programs I created and tested because of UYB!I have a clear plan of where to go next, and I built connections that I can rely on going forward
Sophie Bibbs, Digestive Health Coach
Join UNCAGE YOUR BUSINESS now!
pay in full


best value!
Get your Pitching-Made-Easy Bundle ($297) totally free when you pay in full!
payment plan


12 payments of $97
Get access to the
entire course immediately!
REMEMBER: THE POINT OF ALL THIS IS TO MAKE MORE MONEY IN YOUR BUSINESS! IF YOU GET EVEN JUST ONE CLIENT FROM WHAT YOU LEARN, YOU'LL MAKE YOUR MONEY BACK AND THEN SOME (AND MOST STUDENTS MAKE MUCH, MUCH MORE)
**Please note that due to the digital nature of the program, there are no refunds on UYB (but once you dig in we don't think you will want a refund!)**
If you have any questions about whether UYB is right for you, click that little chat widget in the bottom righthand corner of the screen and shoot us your questions!
What our grads have to say
Wnat to be our next success story?
GIVE IT TO ME STRAIGHT…
HOW LONG DOES IT TAKE TO SEE RESULTS?
Many students make their money back WHILE they are still in UYB! 90% of students make 1-3x their money back within 3 months of UYB. Of course, results vary, and depend on your specific situation, how much time you have to implement the work during the program, and how devoted you are to using the program and taking action (and how much you are able to get past allll the sneaky mindset shit that holds you back along the way — which is why we incorporate mindset work into each module)
Many of our students have gone on to make 6-figures and MORE in their business using what they learned in UYB as the foundation for everything they do! Those kinds of results take time, but UYB will absolutely give you the foundation for a 6-figure business.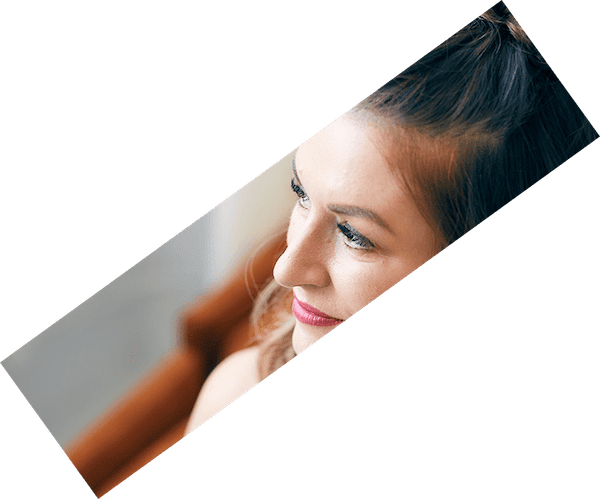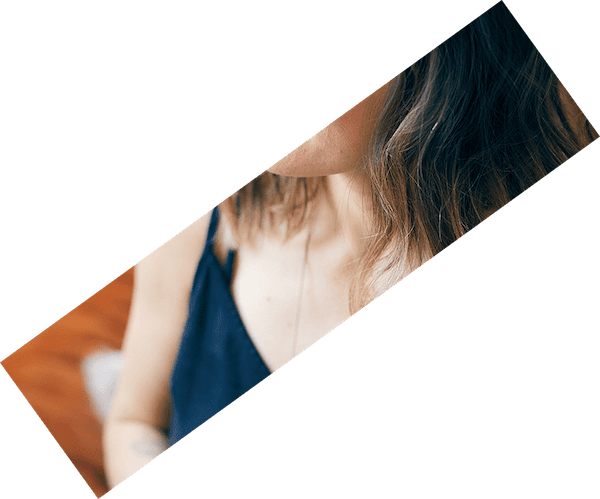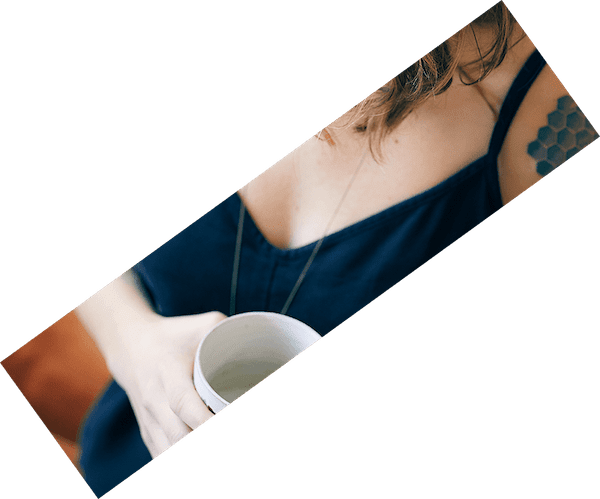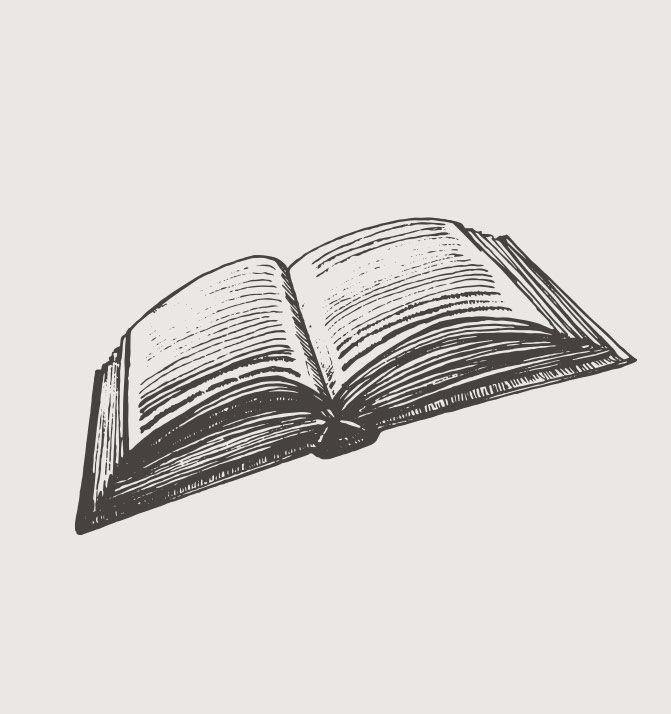 You have taken other courses:
UYB is great for people who have already invested in other business training! As a matter of fact, it helps you take= those investments and finally make them pay off! Here's why: If you have already done another marketing course (or several), you have plenty of the "HOW-TO" tools you need — but UYB will give you the foundations required to make those tools really work! Those other courses are kind of like the car, and UYB is the gas (or electricity haha). We often get grads from lots of other big name online programs (you know the ones ;)) who finally get the clarity and confidence to implement what they learned. If you're asking this question, then I'm guessing that's you! UYB will ABSOLUTELY help you get clear so you can finally put all that killer marketing knowledge to good use!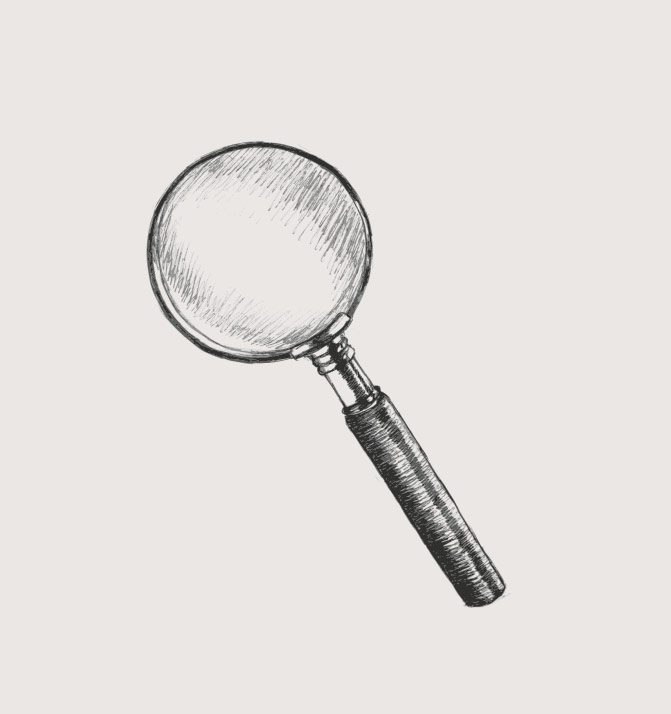 You don't have time:
I hear ya! That's why I created the content in UYB to be short, sweet, and actionable. No hour-long videos to sit through. No complex theories or ideas. ALL action, in your business, in real time. The course content is broken down step-by-step, and you can work on it at your own pace, on your own schedule. PLUS, if not now, when? Your successful business is waiting… why delay?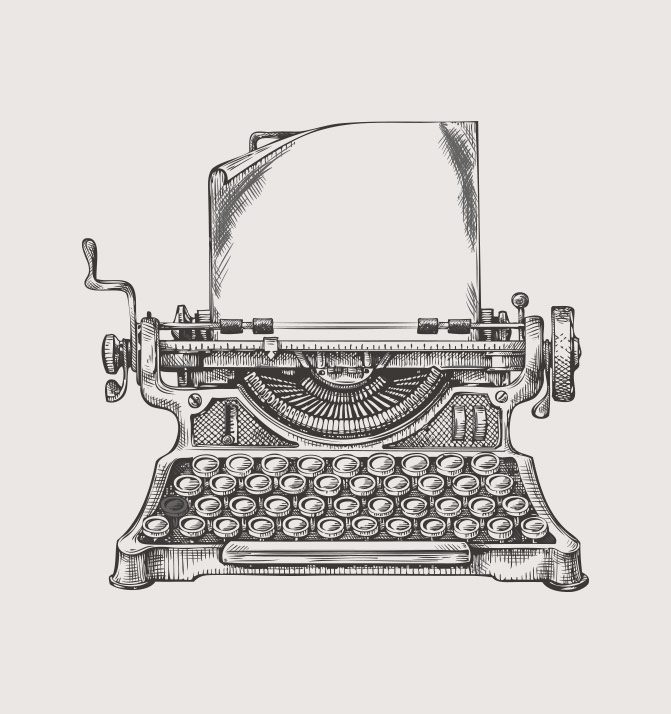 You're not tech-savvy:
Great - you don't need to be! In UYB we teach core marketing principles that work whether you are selling services in person old-school style, or online. No trendy apps or tech tools that will just go out of style. Trust me — I am the least tech savvy person around! You don't need to be in order to get clients and start making money!
STILL NOT SURE IT'S FOR YOU?
CHECK OUT MORE AMAZING CLIENT STORIES FROM UNCAGE YOUR BUSINESS

I FINALLY HAVE A BUSINESS THAT WILL ACTUALLY WORK FOR THE LONG TERM!
UYB was so well thought out and only included what I needed. I love that there's no extra fluff and yet it still gives me exactly what I need to create a kickass 'me' business without feeling overwhelmed. I found a new business name, got my first client, and I actually feel confident about interacting and talking about my business now. The stuff you teach works regardless of the latest marketing fad. UYB is timeless and the little black dress for my business!
Harjit Naghra, Pilates Instructor

I GOT 3 PAYING CLIENTS!
I got so much more out of this course than I expected, and I got 3 clients! I was feeling really overwhelmed and stressed before UYB.   I had no idea what I was selling exactly - if someone had actually asked me how much, or what do you do, I couldn't tell them. And now, I have got paying clients!  I know EXACTLY how to talk about what I do, and I have clear packages. You just cut through the crap and give a simple easy way to create the niche. AND you teach a repeatable process that can be used forever ever!
SHIRLEY POLLOCK, COACH

UYB TAUGHT ME EVERYTHING I NEED TO KNOW!
I was stalled for several years before this course! I had idea, but not clue how to put it all together. UYB has taught me everything I didn't know I needed to know. UYB has given me the foundation. I am clear on my niche. I am clear on who I am with this new business. This was life changing! I now have a goldmine of material that I know I will be applying over and over again!
Kyla Schmidt, Health Coach
HERE'S A BIG, FAT TRUTH FOR YOU:
building a business isn't always EASY, but it IS LITERALLY IMPOSSIBLE without the right foundations in place.
My mission with Uncage Your Business is to help as many coaches and service providers as possible create a business on their terms -- whether you want to serve clients from your couch or in an AirStream on the road, build your schedule around your kids or your travel dreams, or just get paid to do what you love… I am HERE to help you do just that.
Because what I know for SUREEE is THIS:
Once YOU NAIL those foundations
Business feels easier
Clients start finding YOU
And work becomes FUN (because you're making money doing what you love).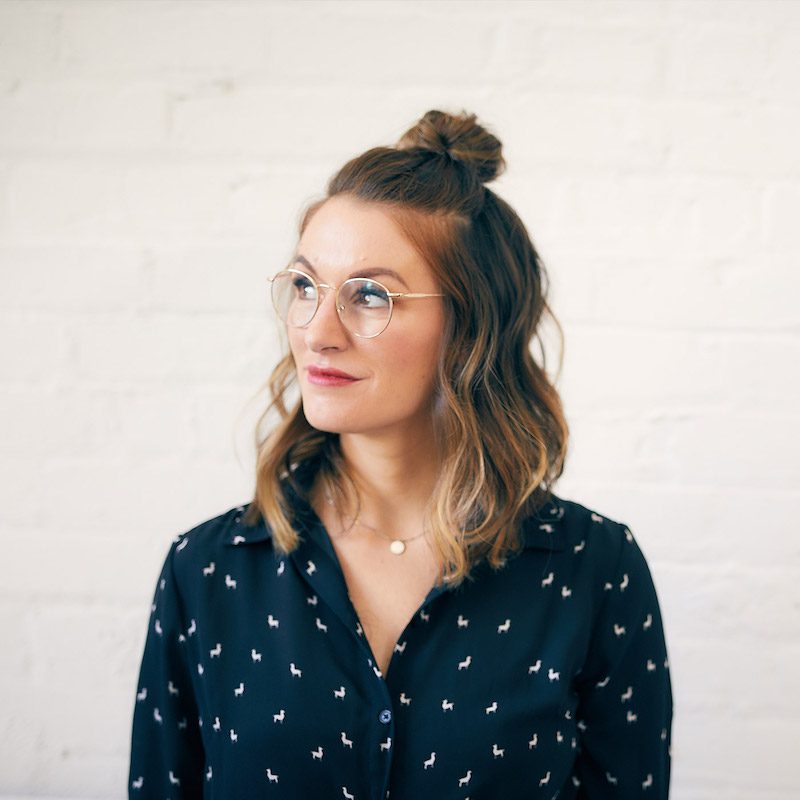 But it's work that gets RESULTS instead of work that's just exhausting you in an endless hamster wheel of shame...
You don't need another course that keeps you in the thinking and dreaming phase.
You also don't need another in-depth training about funnels or webinars or FB ads or marketing or anything else that is WAY too complicated for you at this point.
What you need?
Is the foundations that UYB teaches, clarity in your business, and an action plan so that you can move forward with confidence putting your business out there to the world.
I'm Rebecca Tracey and I've been helping new business owners take focused action on the things that actually make a difference in helping them get clients for over 7 years now!  
Confession:
Usually I'm doing it in yoga pants (or no pants) at home, instead of looking all fancy like this photo. I created Uncage Your Business to help you quit the overwhelm, analysis paralysis, and false starts and start doing the little things that lead to big results (sans hype, or fluff, or distractions). When I mapped out this program, I realized how much I wanted it to be rooted in you taking action, week by week, on what I teach, so that you are building upon your skills from day 1 (and seeing the results as we go). No overthinking. No perfectionism. Just one foot in front of the other on the stuff that actually matters.
I got my first paying coaching client!
As someone just starting out with no clients and lots of ideas with no focus and no idea where to start, this course was perfect for me. I can now talk about my business to people with more confidence since I'm clear on who I'm serving and their problems. I started taking consistent action and go my first client!
Carri Mansfield

THIS COURSE IS EVERYTHING YOU NEED.
The combination of elements in this course makes it completely different!  I GET it now!
Before UYB, I had invested so much time researching how to effectively start my business, but the sheer volume of resources I accumulated became overwhelming in itself! UYB gets rid of all the excess that we "think" we need (and was keeping me from getting started!) and guided me through a practical, step-by-step process that covers everything I need. It showed me how complicated I was making the process!
UYB is not formal and stuffy.  It's how the world really works! You get the necessary business-building steps, with TONS OF SUPPORT and feedback!
Straight-forward, authentic, no shit attitude.  It's everything you need.
JULIS VLASSIS-COOKE, LIFE COACH FOR EXPATS
I'll guide you step-by-step through a process to uncage the potential
of your business and turn you into a confident entrepreneur.
This will be the month you look back on and think...  
Dude, that's when everything changed
Frequently Asked Questions
THIS COURSE COVERS THINGS YOU WON'T GET ANYWHERE ELSE!
I think the biggest impact of UYB was learning what a niche was (in a way that I finally understood!) and then the very clear modules that walked me through what I need to do to start building a business. This course covers things that you're not going to get elsewhere and is totally relevant to coaches! I appreciated that right from the get-go you totally got what my needs were,and  you took the time to answer my pre-purchasing questions. I also appreciated the tag-team between you and Erin. It's actually genius to have another coach talk about all of the mind gremlins that come immediately after watching the module videos and then doing the course work!
ANNA NELSON, LIFE COACH

This programme got me out of my head and into DOING
Because of UYB, I FINALLY have a package figured out that I feel confident in, I can speak with confidence about what I do, and, a benefit I wasn't expecting - I actually feel absolutely solid in what I charge to my current clients... if anything I think I'm undercharging for the value I bring, whereas before I had a bit of 'imposter syndrome' and felt really awkward sending them invoices... to the point where they often had to chase me to pay me (I know, I know, totally ridiculous!). Time to raise those prices!
Jess Critchlow, Leadership Coach

Clarity, finally!
After UYB, I was able to refine who my ideal client is, how to get to them and find out what they need. I was also able to get clear on the process I could offer clients and develop a system around that. I now treat my business as more than just a hobby, even though I'm still working a regular f/t job. I see the potential it has, and UYB gave me the push to finally take action (get my site up, network, and generate ideas for packages (to be refined after I get client feedback).
Kelly Dawn, Tarot Reader & Energy Healer

I NOW FEEL LIKE I CAN DO THIS!
Before UYB I was feeling very lost in terms of the business world. I had no clue where to start. UYB helped me figure out sales packages and rates that I am comfortable, helped me figure out my niche, and gave me confidence that I can do this!
KAILI ETS, OCCUPATIONAL THERAPIST