The Uncaged Life is looking for a full time marketing lead!
Dream job alert! Want to use your natural gifts and strengths of marketing, your love of all things social media, and your desire to help people create their dream jobs... all while working from home with no pants on, for a women-led, Canadian company? Read on!
WHO WE ARE:
The Uncaged Life is an online coaching company that helps coaches, healers, wellness professionals, B2B business, and anyone that sells services online, learn how to get clients and build their businesses. We have been in business since 2011 and have always believed that life is meant to be spent what you LOVE (no cubicles for us!). We have grown into a global community of over 40k+ folks who are committed to creating sustainable businesses that do good in the world. We currently have a small team and like to keep things simple while having a BIG impact on the clients we work with.
Our aim is to foster an environment in our paid programs and free community where everyone feels valued, supported and inspired to achieve their business goals. This includes providing opportunity and access for all people across differences of race, age, color, ethnicity, gender identity and expression, sexual orientation, migratory status, disability/abilities, and socioeconomic background. We actively invest in our own learning to help us build an anti-racist, anti-oppressive, equitable, inclusive company. We believe Black Lives Matter. We stand for LGBTQIA+ rights. We do not believe that Hilary Clinton eats babies or that climate change is a hoax. We invite you to apply if you share these values!
We are hiring a full-time employee as a Marketing Lead to help us expand our reach to new audiences, build trust and connect with our current audience, and creating content to help turn lurkers into prospective clients.
WHO YOU ARE:
You love all things content creation, content repurposing, and being smart and strategic with your content marketing plan across all channels. You're just as happy building out a social media content plan as you are coordinating an interview series, and you love  thinking up new ways to get in front of the right people.
You'd LOVE to get paid to spend your day creating beautiful and impactful social media content, connecting with other folks in the industry and for joint collaborations, and finding other fun ways to connect with our ideal audience through marketing content both on and off social.
You believe that marketing is service - especially when your content will help enroll people into a program that will change their entire life and business. The thrill of helping the right people find the help they need gets you jumping out of bed in the morning! You LOVE that you get to be a part of helping people build their dream businesses.
We have a strong brand message, a loyal following, and content for days. Your job is to help grow that audience and use what we've got plus create new material to help reach more of the right people.

You'll be helping reach potential clients to share more about our program that has years of proven results, hundreds of testimonials, rave reviews and a reputation for being the best on the market. Marketing feels good when you are telling people about a program that genuinely helps people. 
Your job will be to help grow our audience of potential students for our Uncage Your Business program. UYB is a marketing program for coaches and service-based businesses that helps them nail their business foundations (messaging, niching, packages, marketing etc). the program has been running successfully since 2013 with over 1500 happy grads! We get glowing testimonials and rave reviews and our students get real, lasting results.
We also have several other smaller courses that you will fold into the marketing plan - Your First Group Program, a program that helps coaches move from 1:1 to groups, and Your First Retreat, a course to help coaches run retreats.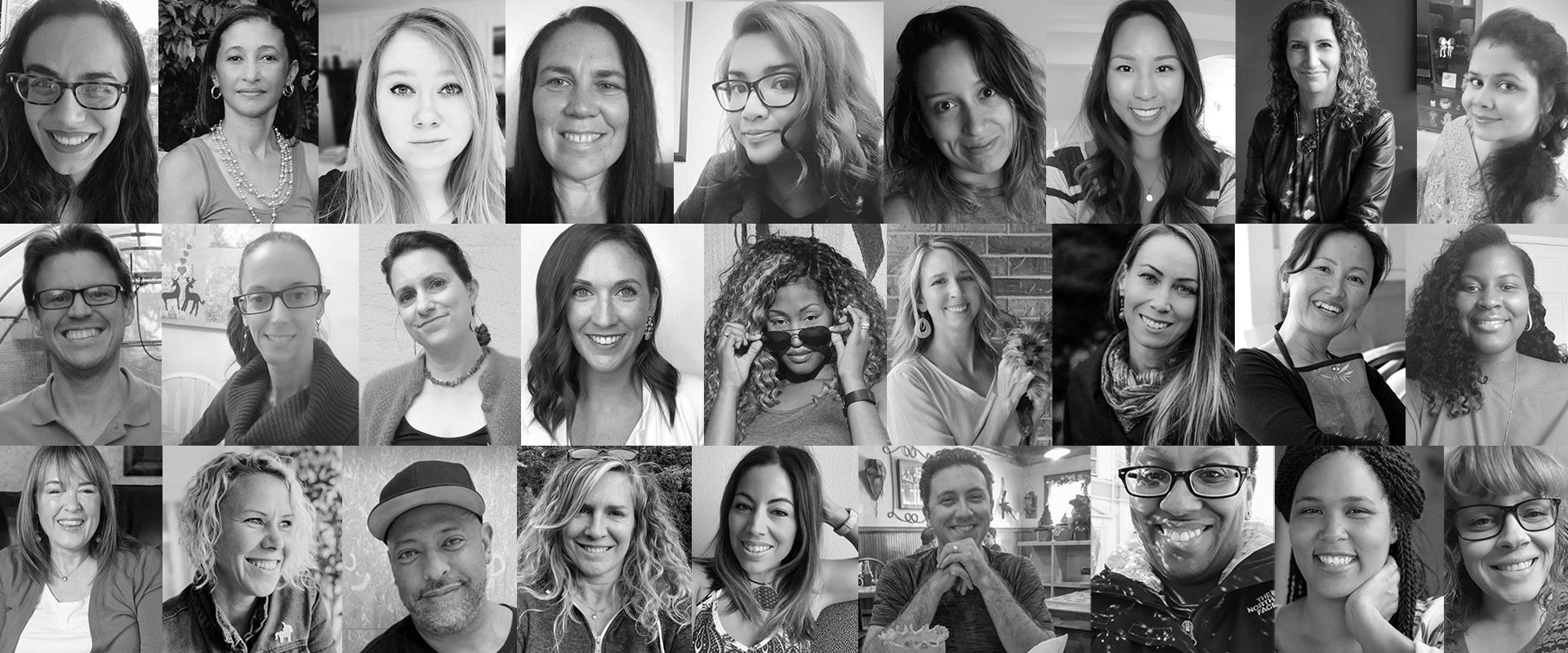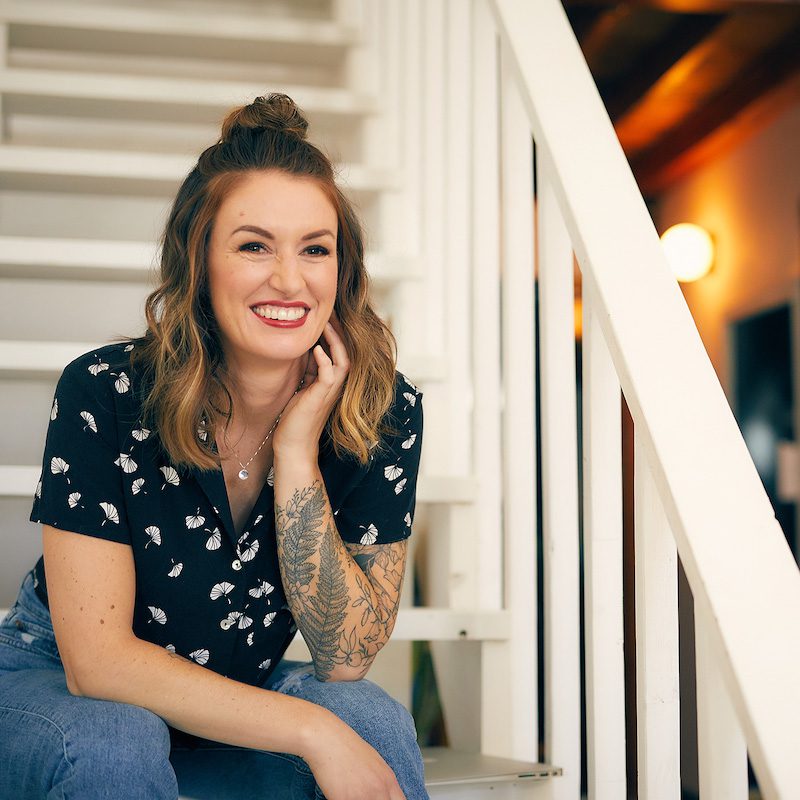 In short, your job is to help us grow our audience and nurture the folks who are already in it!
Qualified candidates will have a solid understanding of social media (Instagram, Facebook, Pinterest) and the online business industry in general. You love all things funnels, opt-ins, list building, growth, and eat up new info about what's working in the online world.
You also love the coaching industry and love supporting coaches in building their businesses. You're sick of bro marketing and want to work with a team that is practicing ethical, authentic strategies, so you can feel good about where you're putting your time and energy everyday.
The Marketing Lead is the lead-gen superstar responsible for all organic content, list building, growth, and marketing.
You write excellent copy, design excellent graphics, can throw together a reel or slice up of one of our videos to repurpose in no time, and you love the creativity that comes with all of that.
You are highly organized, have a strategic brain, and you love helping share work that you believe in. You understand marketing principles and know how to move a lurker into an interested prospect through content.
SOME SPECIFIC THINGS YOU'LL GET TO DO:
Owning our social channels -  Instagram, Pinterest, and Facebook accounts

Creating content, scheduling, posting, answering comments, and growing our social platforms

Scheduling email marketing campaigns, tracking metrics across social and email

Researching podcasts for Becca to pitch to and prepping pitches

Dreaming up and organizing off-social list building activities like list swaps, JV trainings, interviews etc

Managing our free Facebook community - posting, commenting, and welcoming in new folks

Finding ways to engage our free communities more to bring them into conversations in the DM (to pass off to our Social Seller)

Report on any trends you are seeing in the industry and keeping on top of what is working

Pivot quickly when something isn't working and be able to turnaround a new strategy without getting caught in perfectionism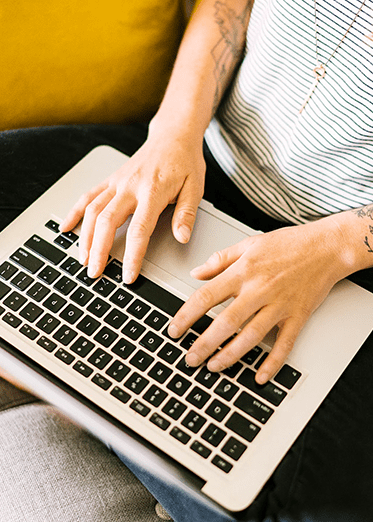 THIS ROLE IS
NOT

RIGHT FOR YOU IF YOU ARE:
Someone who wants to run your own business

. All our team members are "intrapreneurs." You'll have the




freedom and flexibility to love what you do and be the best at your

role, but if you want to run your own company in the near future

then we are not for you.
THIS ROLE
IS

PERFECT FOR YOU IF YOU:
Have been around the block in the online business world, but have decided that you would rather have the stability of working behind the scenes in someone else's successful business, rather than the roller coaster if running your own

Love a challenge and are resourceful when it comes to figuring

things out and making them happen.

Can work alone, love autonomy, and don't need your hand held every step of the way.

Can work under pressure where you might have three projects on

the go with tight deadlines

Have exceptional written communication skills.
Are super organized but can move quickly to ensure things get done effectively and efficiently
Can handle direct and blunt feedback and can take it and roll with it